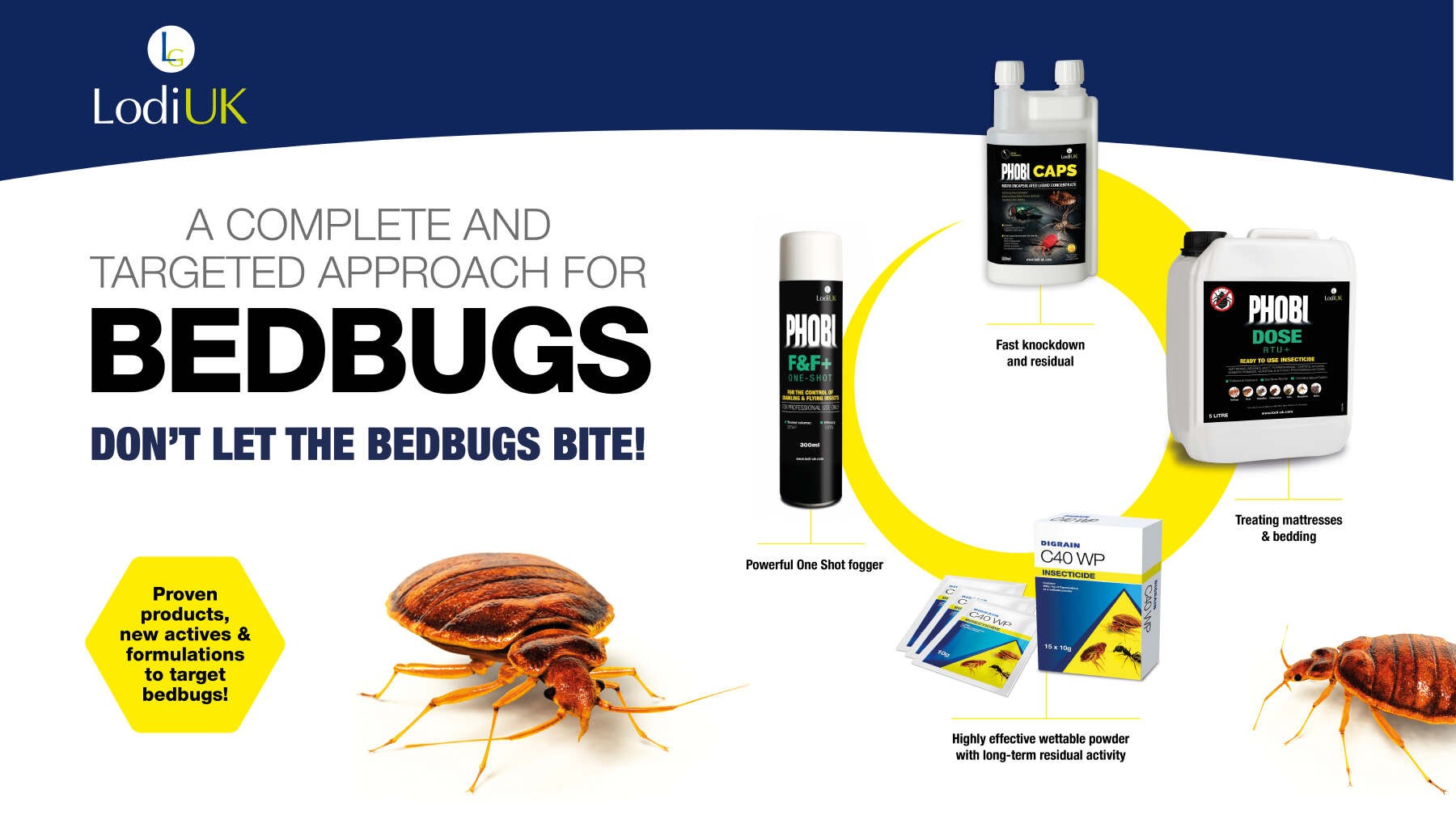 With Bed Bugs hitting the press here's everything you need to know about them and how to treat them!
Let's start with the facts...
Bed Bugs are classed as an ectoparasite which means they feed but do not live on the host

Bed Bugs can live for up to one year without a host to feed on!

Bed Bugs locate their food source by following the C02 given off by a living host as it breathes and following the heat signature given off from warmer areas

of

the body

Bed Bugs inject

the

host with an aesthetic to prevent them from feeling the bites and then follow this with an anticoagulant so that they

can

feed without the blood clotting

Bed Bugs have been found on aeroplanes, trains, ships & coaches, and can be found in almost every city! (You only have to read the headlines to hear all of the Bed Bug stories)

Bed Bugs will transfer via any means necessary in order to find food sources.
Taking a closer look at Bed Bugs and their lifecycle....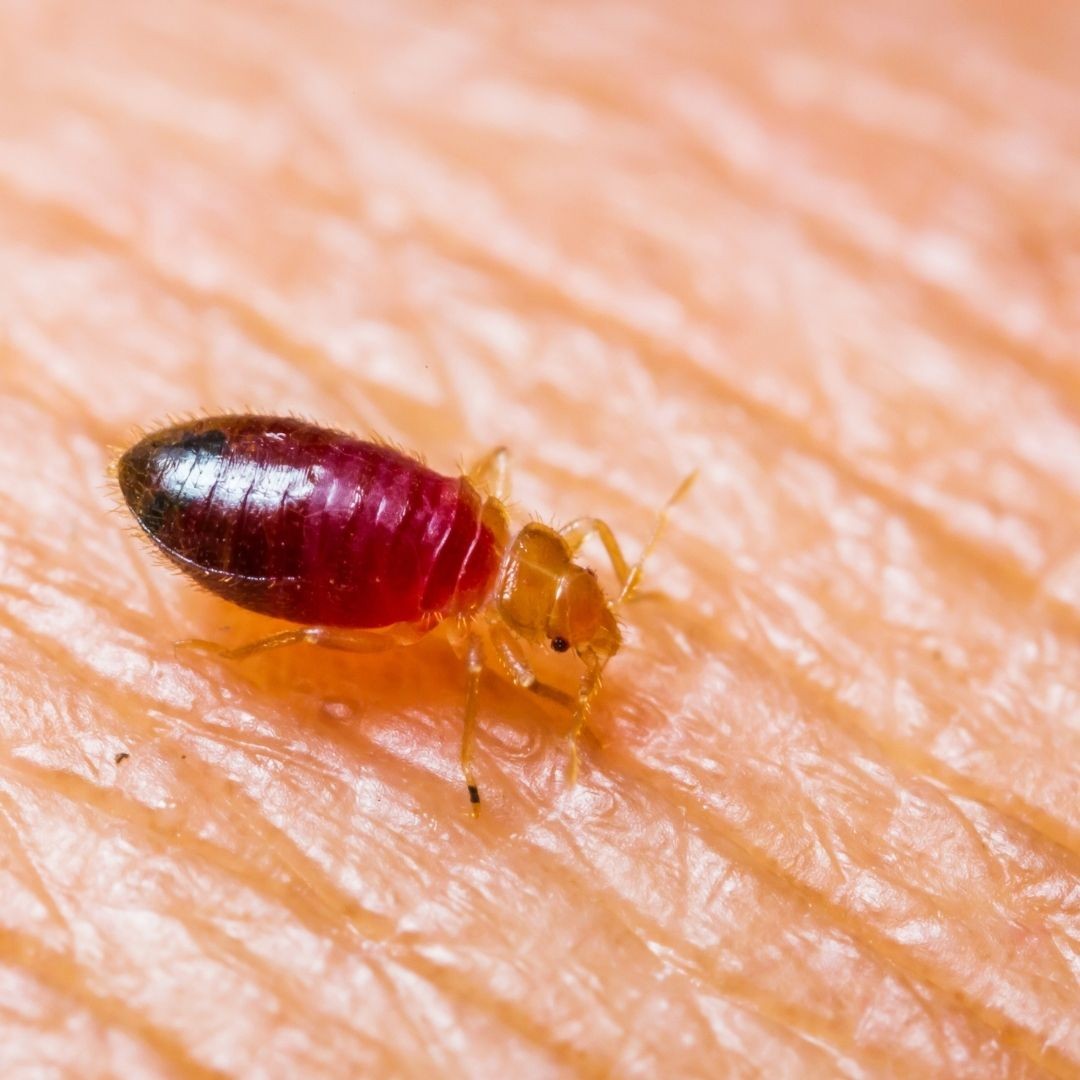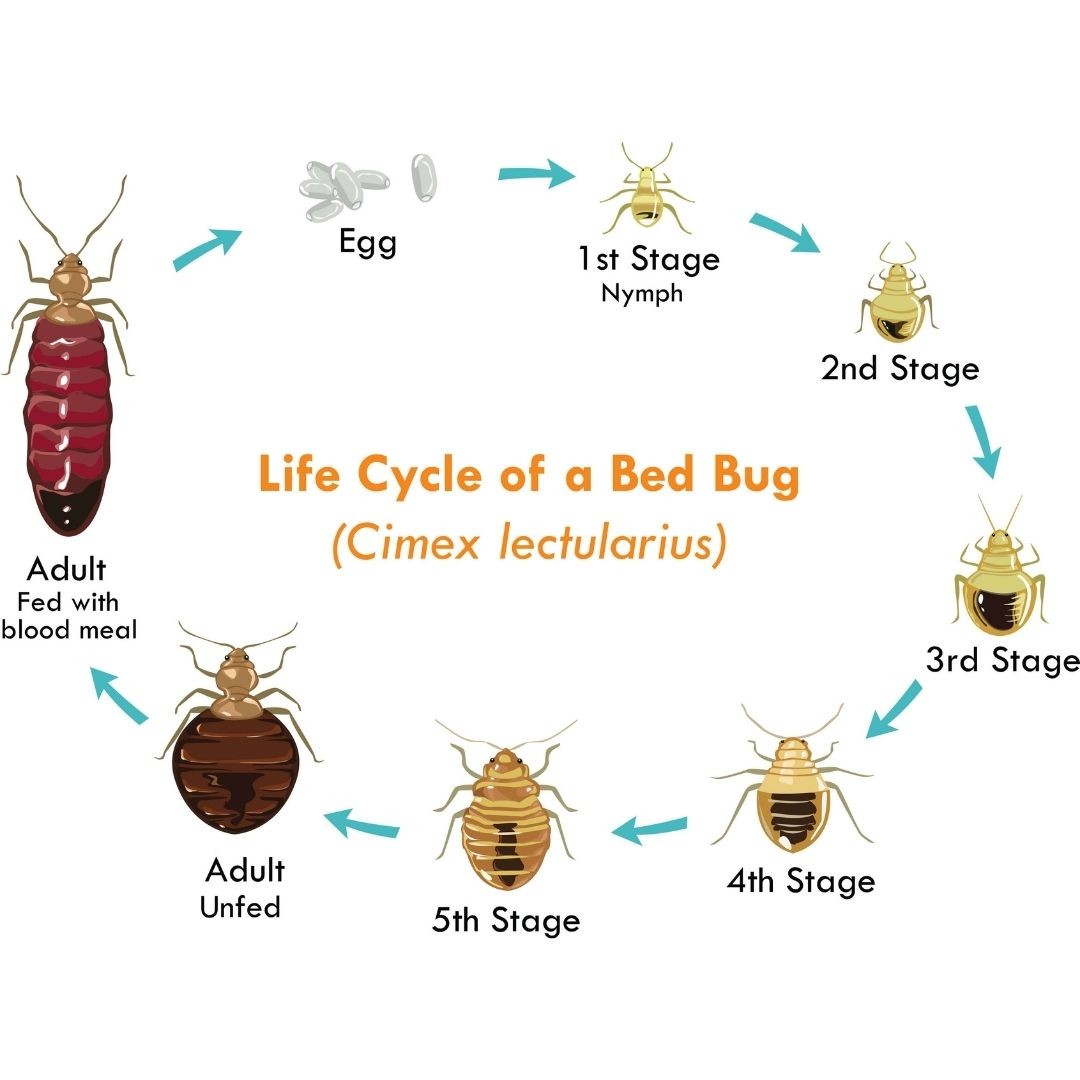 How to treat Bed Bugs...
Discover Lodi UK's full range of products, giving pest controllers the complete and targeted approach to treating Bed Bugs. PROFESSIONAL USE ONLY products, new actives and formulations with proven results. ...
Active: 9.2% Cypermethrin, 0.46% Prallethrin
Fast knockdown and residual
Phobi Caps is a micro-encapsulated insecticide used against crawling & flying insects. Prallethrin active gives the product a shock effect while the microencapsulation of Cypermethrin ensures the stability to light temperature and humidity. Thanks to the sizes of capsules, the release of Cypermethrin is regular and continuous.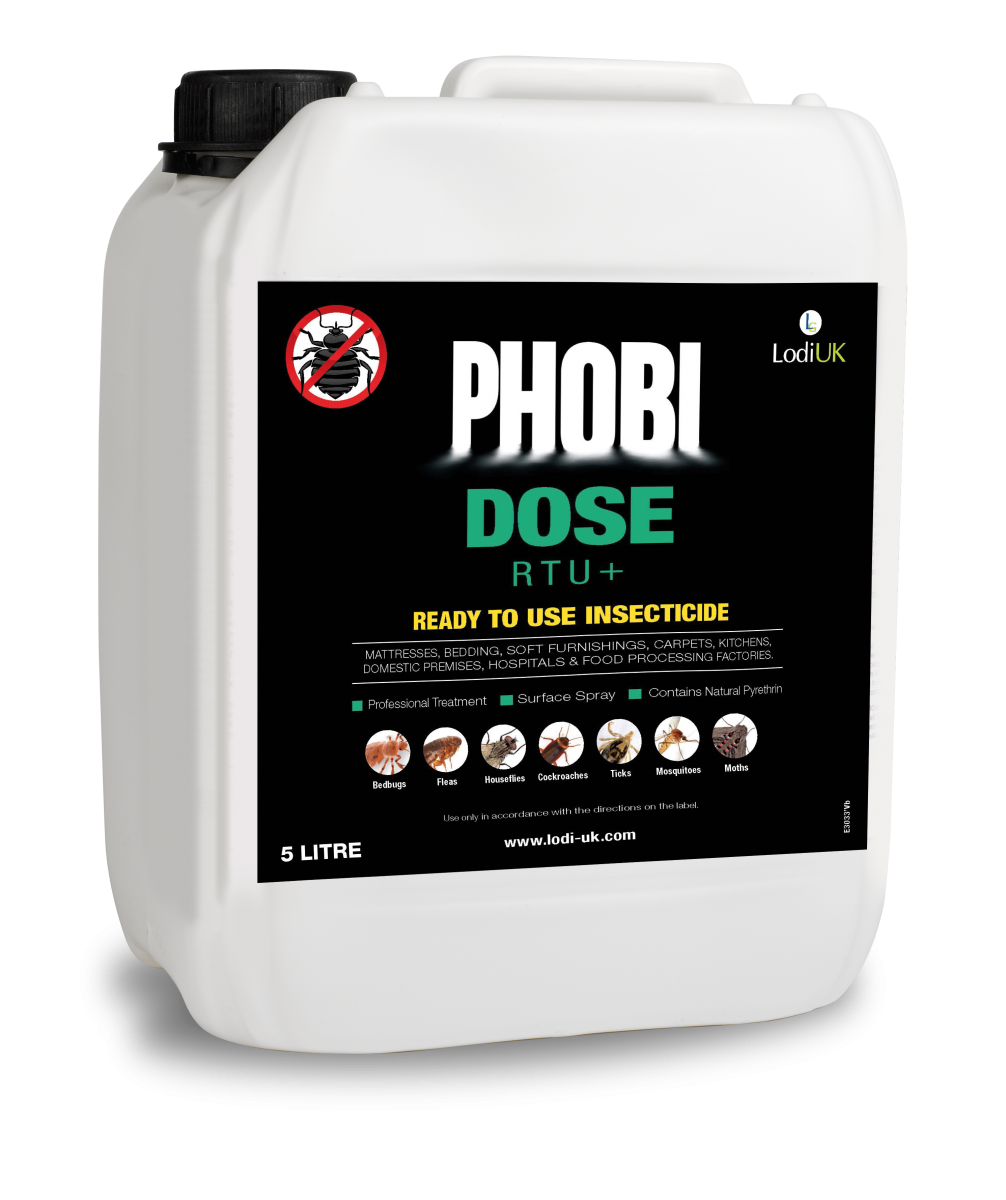 Active Cyphenothrin 0.06% w/w, Imiprothrin 0.04% w/w, 0.01% Natural Pyrethrum
Treats mattresses & bedding
Phobi Dose + is an innovative and highly effective formulation containing the active ingredients Imiprothrin and Cyphenothrin. The Imiprothrin active has a phenomenally fast knockdown effect proven in the field and laboratory trials. The combination with Cyphenothrin gives Phobi Dose + an all-round knockdown and residual of up to 3 months on non-porous surfaces.
Phobi Dose + RTU in a 5 Litre canister has the ability to be used on soft and hard furnishings including mattresses and bedding

Active: 0.11% Imiprothrin, 0.33% Cyphenothrin, and 0.01% Natural Pyrethrum
The Phobi F&F+ One Shot fogging device is formulated with the proven combination of actives used in the Phobi range (Imiprothrin & Cyphenothrin). Faster and more effective than any other comparable product on the market. The increased strength and speed of control and large application area of 375m² makes it an essential product in any pest controllers armoury.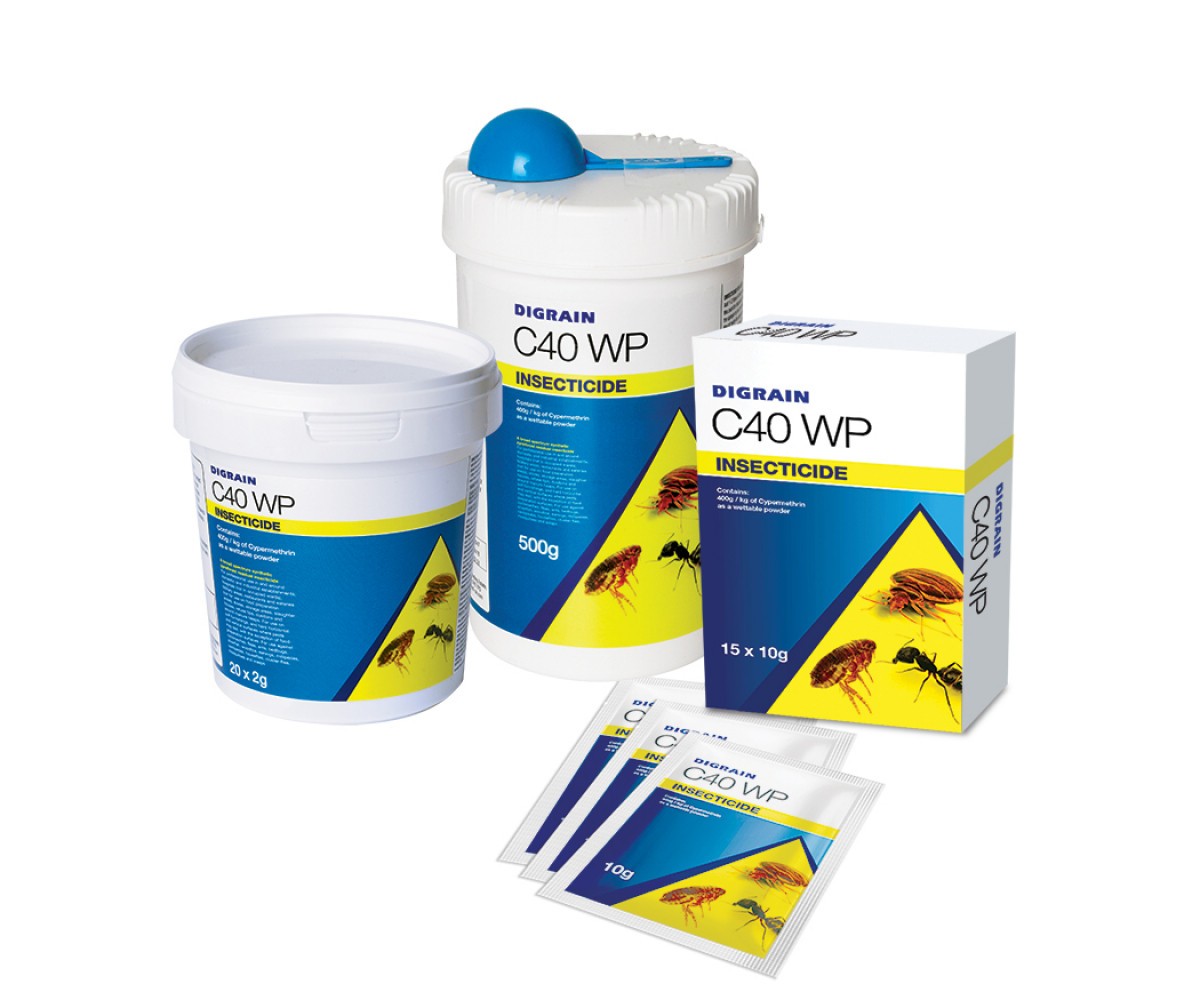 Highly effective wettable powder with strong knockdown and long term residual action. Proven 100% long term mortality on insects such as bedbugs, cockroaches, fleas, ants and clothes moths.
Application using compression sprayer for carrying out treatments on soft furnishings, hard, horizontal and vertical surfaces. These include but not limited to floor-wall junction sprays and blanket spays where needed.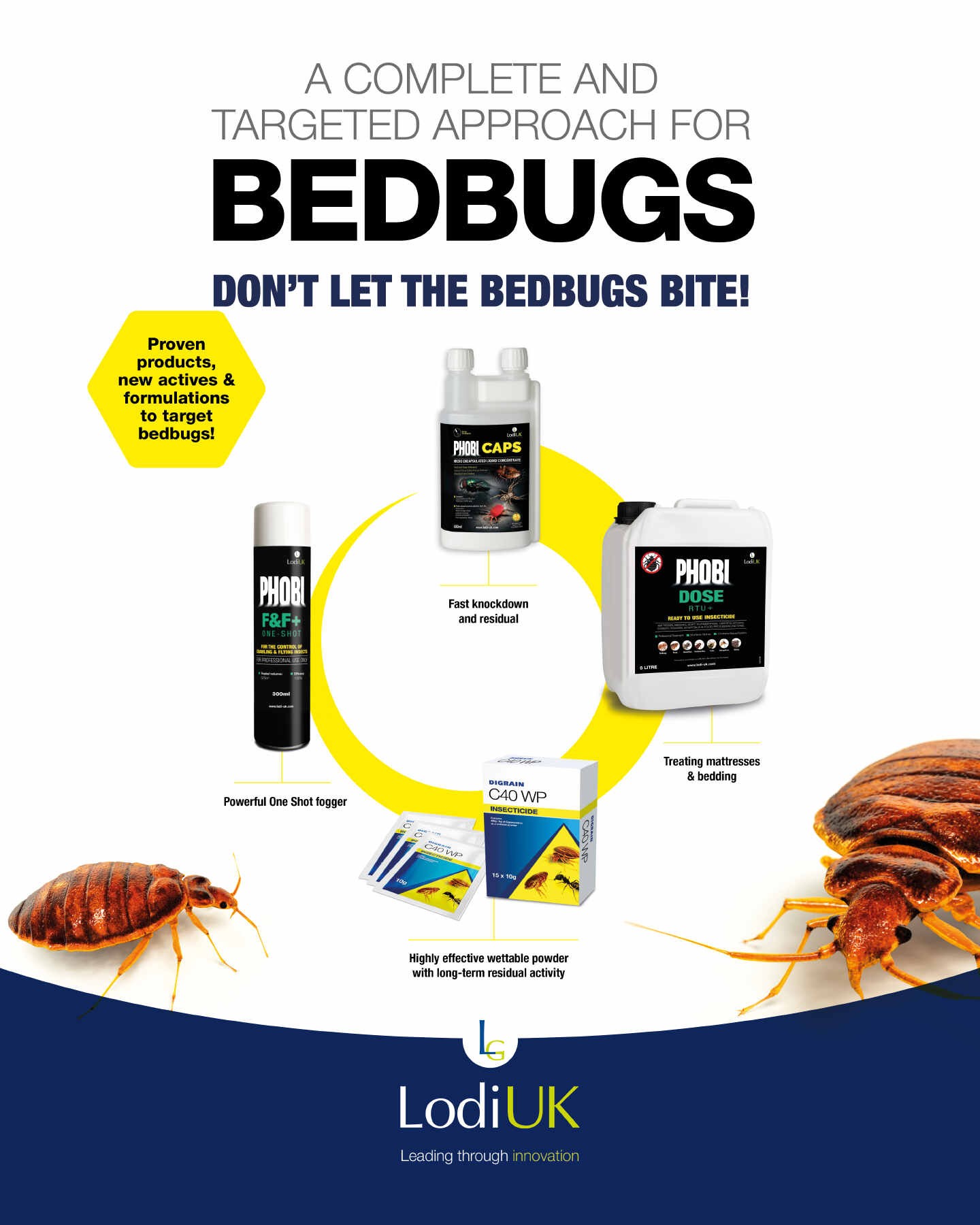 For more information on BedBugs and any of our products: Please contact Lodi UK and always read the label and MSDS safety data sheets provided.