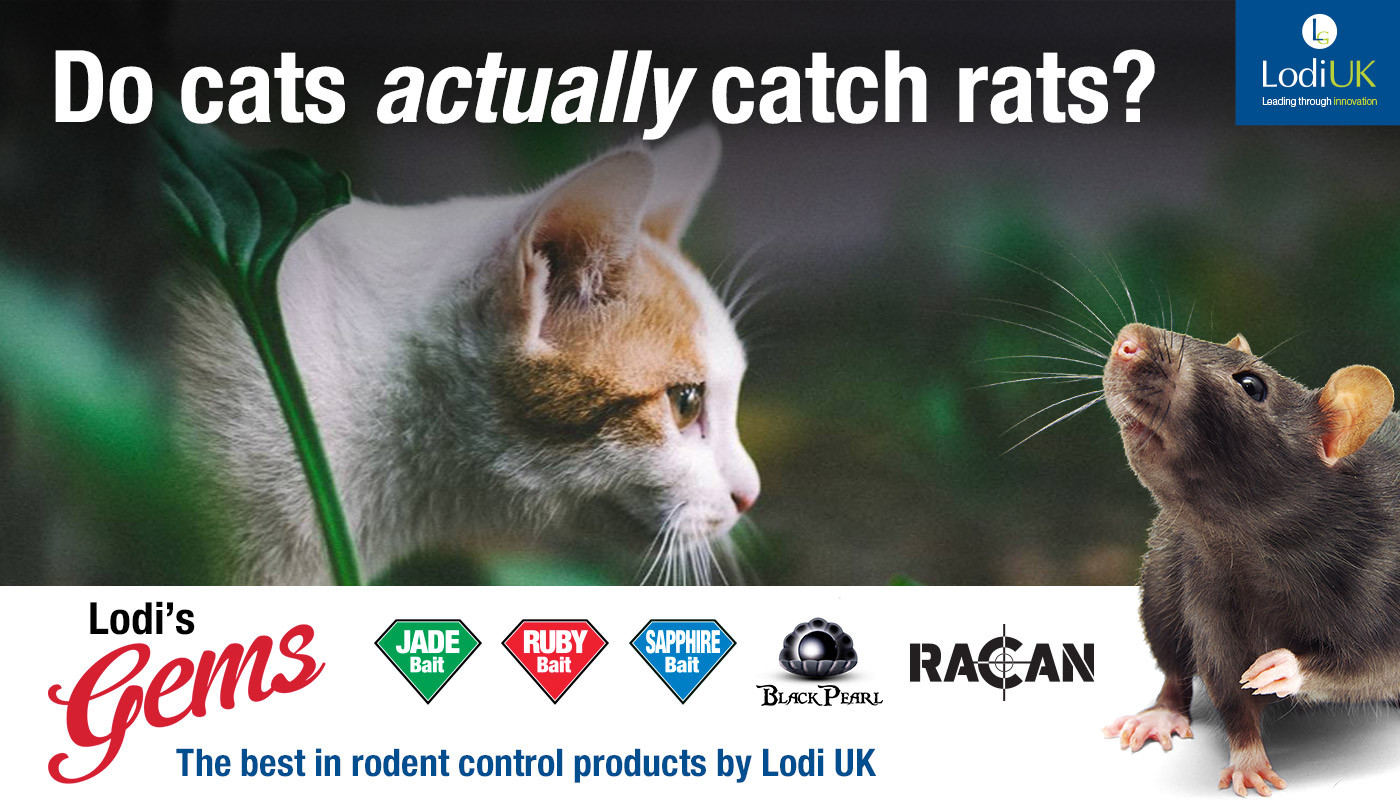 We all know that cats are good at catching their prey. A study in 2017 found that domestic cats have played a part in the extinction of at least 63 species worldwide.
Despite this track record as being efficient killers, new research suggests that cats aren't actually very good at catching rats.
A group of researchers tracked the effects of a group of 5 feral cats on the rat population in a waste management facility for over 2 months. The researchers took 306 videos which showed that showed that at least three of the cats were active beside the rats every day. Even though the cats were around the rats daily, the cats stalked them 20 times and tried to kill them just 3 times. They only managed to kill them twice!
The researchers did say that for every cat sighting, rats were 1.19x more likely to seek shelter and hide. This might be the reason that people have traditionally thought that cats are very good at controlling the rat population – they just don't see them anymore!
There is evidence, however, that the scent of cats can reduce the ability of rodents to reproduce which can help to slow the speed that an infestation takes hold.
Cats are much more likely to kill small birds and mice which are smaller and less likely to injure them! Small birds weigh around 15g and mice weigh 30g – whereas a rat can weigh up to 500g.
What should I do if I have a rodent problem?
If you have a problem with mice, it might be worth adopting a feral cat. Many cat charities, such as Battersea and the Cats Protection League, offer programmes that place feral cats in rural homes to help with any rodent problems that they might have. These feral cats are much more self-contained than regular cats. They just need a warm, dry place to sleep, a meal every day, and flea & worm treatments. A great benefit of adopting as opposed to buying a kitten is that these cats have already been neutered so you won't get an infestation of cats!
What farm would be without a farm dog? Dogs don't have a large effect on rodent behaviour by themselves but when they are present alongside cats, they have a huge effect on rodents. Having both cats and dogs on farms means that rats are less likely to hang around. It's the perfect excuse for another puppy!
How can Lodi help?
The Jade, Ruby, and Sapphire Gems offer many different options so you can find your perfect partner in the fight against rodents!
If you are planning on using Lodi's Gems alongside cats and dogs, we would suggest trying a multi-feed bait. Our Ruby Gems use Difenacoum as an active ingredient. A dog would need to eat 1000g and a cat would need to eat 2000g of the baits to receive a lethal dose of the active ingredient which makes it much safer.
Whichever bait you decide to go with, you should look at putting the bait into secure, heavy-duty bait boxes which will stop any non-target species (cats, dogs or children!) from being able to get to the bait as easily.