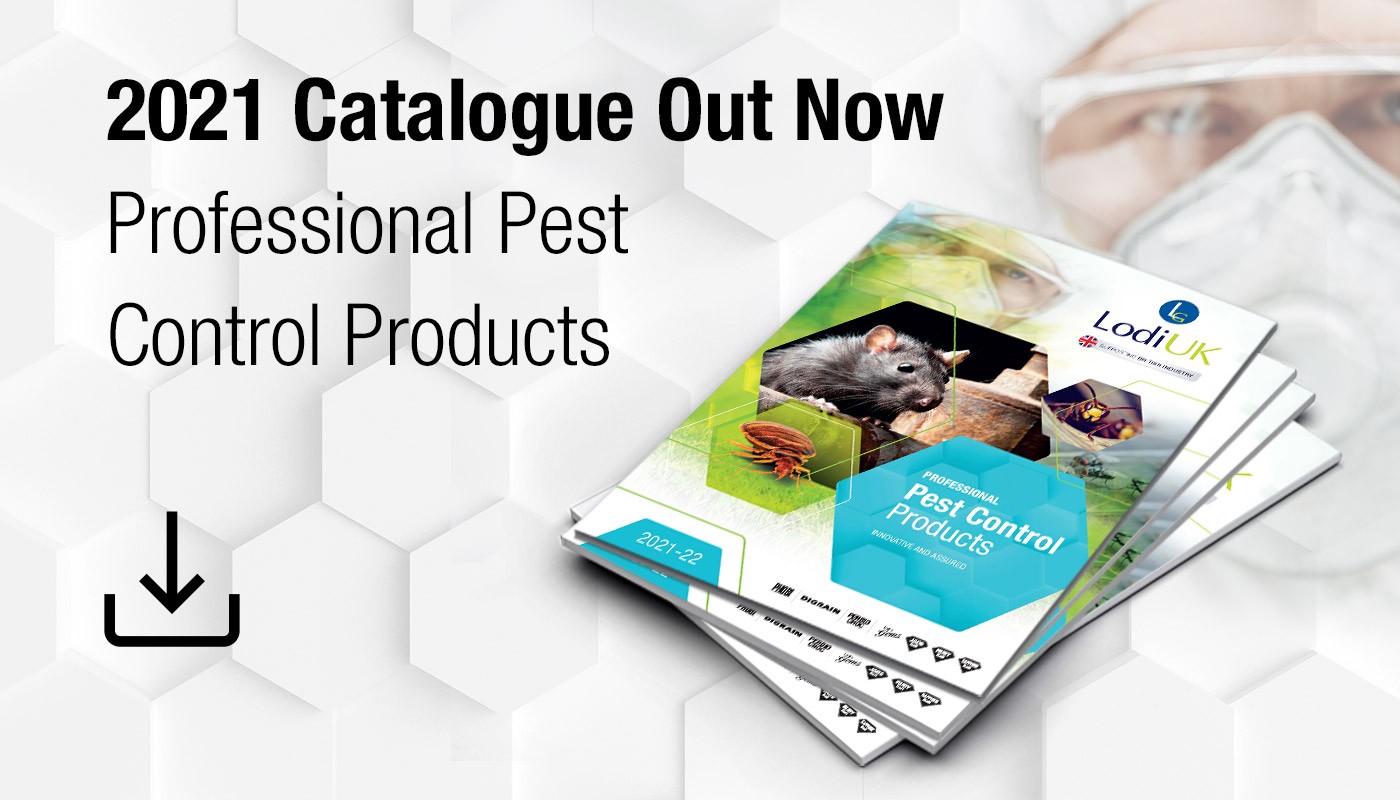 Lodi's new Pest Control catalogue has launched. We hope you like the fresh look and the new products. We have all the actives that you'll need to do the best job possible as a pest controller.
We're sure that the new all-purpose insecticide Digrain Bugster will be your new go-to in the fight against flying and crawling insects. It contains a generous 2% of Lodi's much-loved prallethrin & cypermethrin. It can be sprayed or ULV cold & thermal hot fogged and it has a fast knockdown and long residual. Our new range of insect traps and lures, like the Stored Product Moth Trap, Xlure Checkpoint Kit and Prebaited Insect Trap are perfect for monitoring moths and other insects in tight spaces.
The new Organ-X Fox & Animal Deterrent is a concentrated powder that repels a wide range of pests, such as birds, rabbits, dogs, cats and foxes. Just 50g of the powder can treat up to 34 square metres.
In addition to the best selling Lodi's Gems range, there are new options for controlling rat infestations. The new Racumin Foam is a non-bait rodenticide - perfect for bait shy rodents. The Metex Ratwall & Installation Pole will protect your customers drain pipes from rodent attack, while still allowing waste to flow.
Recent events have brought hygiene to the forefront of customers minds. The range of Steri-7 disinfectants can help to protect against Covid-19. There is no reported resistance and it kills 99.999% of pathogens within seconds.
A lot of our customers ask us about application equipment so we have introduced the Gloria High-Performance Sprayer 505T and C20 Fogger.
Our Phobi Pro 90 C+ is a new & improved smoke generating acaricide/insecticide for use in empty grain stores. You can read more about it in the press release here.
If you would like to browse the 2021/2022 catalogue, please click here.
We will be sending out paper copies as soon as we get them back from the printers. If you would like us to send you one out, please email us at contact@lodi-uk.com