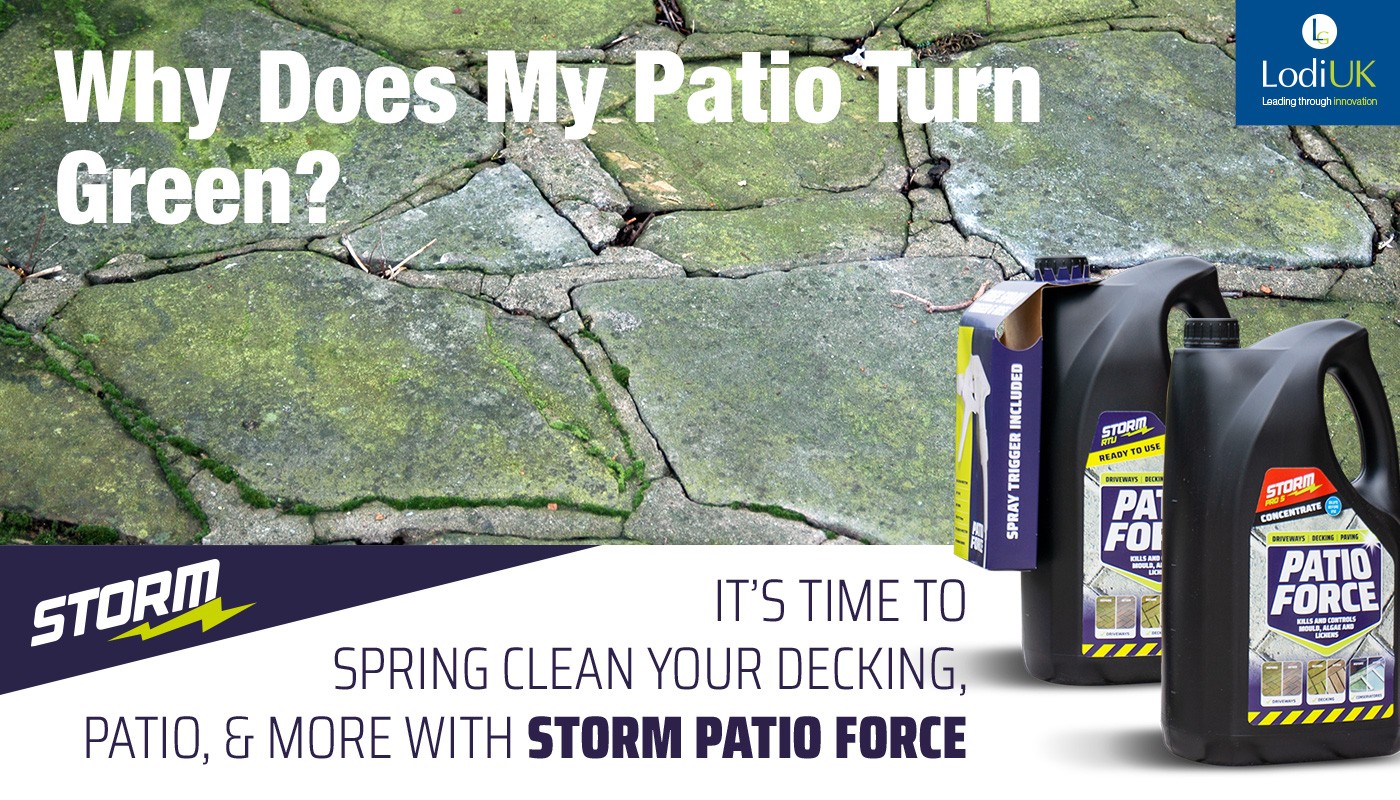 The green on your patio is caused by algae and lichens. They are present year-round; they are more noticeable in the winter or after rain. It tends to be more noticeable on patios but algae also grows on your driveways, conservatories, garden furniture and even artificial grass. Don't worry, it won't stain or damage your property, but it can make them slippery and unsightly.
Algae and lichens prefer to grow in damp, humid areas. They need plenty of water to grow and often paved patios do not have sufficient drainage to stay dry. Algae also grows faster in shaded areas as water does not evaporate as quickly.
To get rid of the green stuff and keep your garden sparkling clean, you used to have to spend hours scrubbing and power washing. Now there's Storm Patio Force!
Storm Patio Force is a new range of patio cleaning products available in either 5ltr Concentrate or 5ltr Ready to Use. It contains a dynamic algicidal detergent that kills the green stuff without the need for scrubbing.
Simply apply to the affected areas and you end up with a noticeably cleaner area of driveway, patios, conservatories, and even artificial grass areas. It is double the strength of the leading competitors and provides up to 30% more coverage. One bottle of Storm Patio Force can clean up to 220m2 with 9 months of protection after treatment.