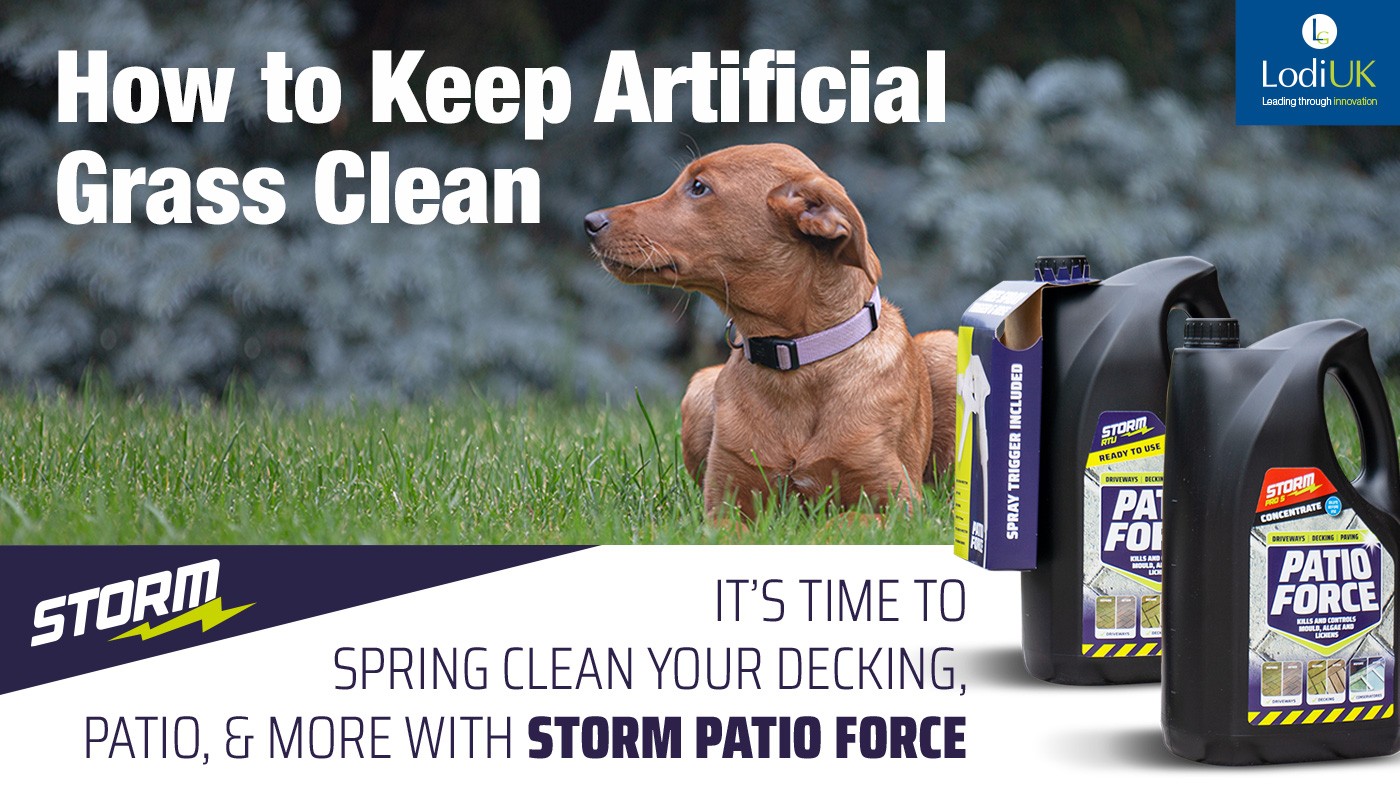 A few years ago, you could only find it on school hockey pitches, but artificial grass has become increasingly popular in gardens. Artificial grass stays green all year round and doesn't require as much maintenance as normal grass. Say goodbye to mowing, watering, and fertilising!
Here's Lodi's quick guide to keeping your artificial grass clean and tidy.
Lightly brush the grass with a broom or a plastic rake. If you find marks in the grass from heavy things like patio furniture, brush against the grain to keep it looking as realistic as possible. If you love the look of lawn stripes, they're still possible to recreate with an artificial lawn! Just rake in stripes going up and down your lawn.

Regularly remove mud, leaves, sticks and clippings from your lawn. The best way to do this to use a leaf blower or rake to gather all of the debris into one place to make it easier to dispose of. Doing this weekly will prevent things from becoming tangled in the turf or interfering with the drainage system.

Remove any weeds that may be growing. Using Storm Patio Force

5ltr Concentrate

or

5ltr Ready to Use

,

simply apply to the lawn an

d you end up with a sparklingly clean lawn! Storm Patio Force contains a d

ynamic algicidal detergent that

kills the green stuff without the need for scrubbing.

Clean up any stains. Stains and spills are a part of life! Whether it's ketchup from a sausage bap or spilt fizzy drinks, they are easy to

wash away. Wipe up spilt liquids with a paper towel or a sponge, and use a soft brush with warm soapy water. You can also spot clean with an old toothbrush!

Sometimes you may have to top up the sand in your lawn. Sprinkle the sand across the turf, use a broom to spread it evenly and leave for a few hours before you use it again.
Now your lawn should be sparkling clean - ready for summer BBQs!