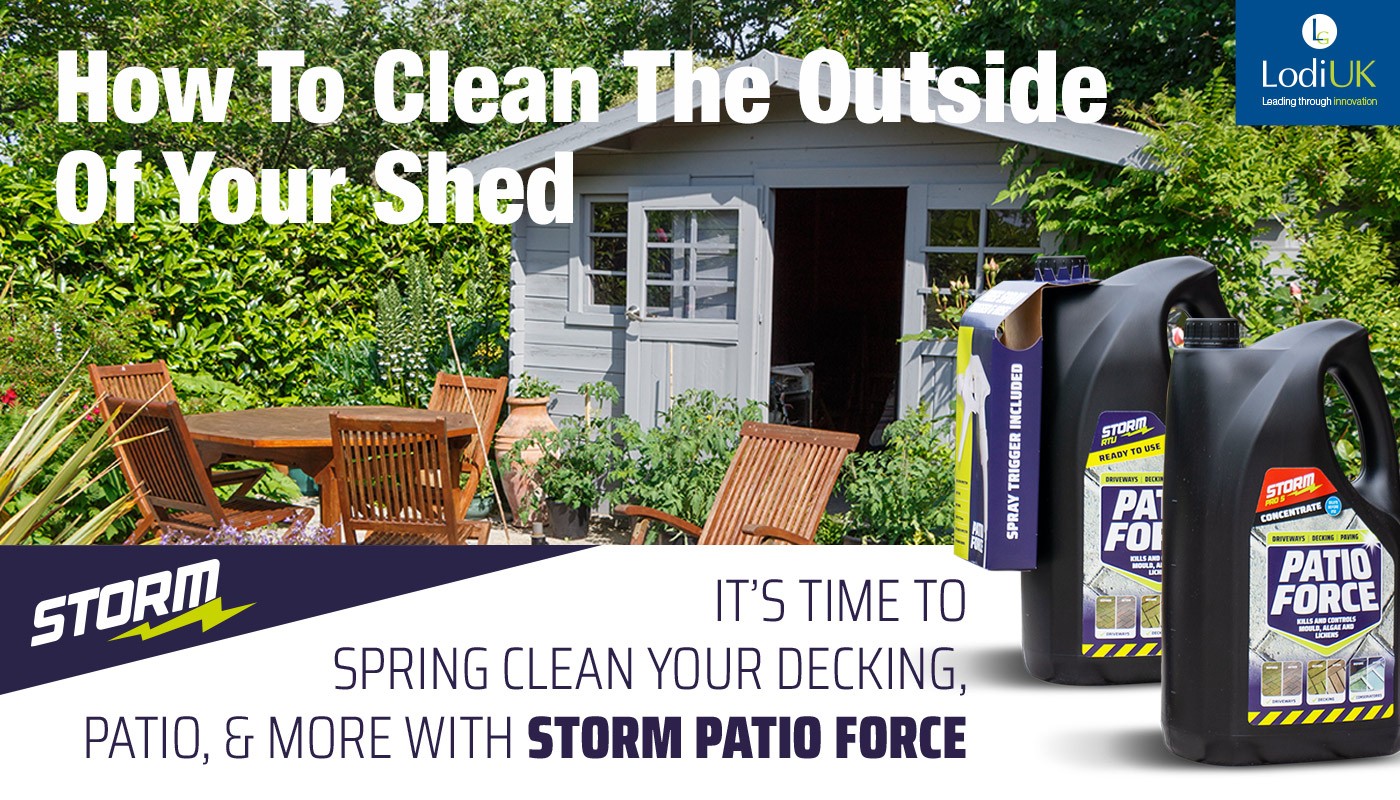 With the UK's changeable weather, garden sheds are out in hot summer sun and the cold, damp winter. Algae and lichen can grow on the outside of sheds and as well as affecting the look of the shed, these organisms can speed up the decay of the wood panels.
Storm Patio Force can help remove the green stuff! Although it's called 'Patio Force', it is a dynamic algicidal detergent that kills the green stuff off of most surfaces without the need for scrubbing.
When there are a few sunny days ahead in the weather forecast, use Storm Patio Force as best results occur when the product can naturally dry into the surface for a few days. Simply follow the dilution rates if using the 5ltr Concentrate mixing the solution in a watering can or pressure sprayer. With the 5ltr Ready to Use, it's good to go with a trigger sprayer included. Apply an even spray, wetting down all of the external areas of the shed. After treatment, you with notice the green algae and other organisms die off pretty quickly while toughened lichen may take a little longer before it breaks down. Reapply twice a year in Spring and Autumn for best results.
Patio Force does not contain a bleaching agent and works to protect your sheds, driveways, patios, conservatories, fencing, brickwork, greenhouses and even artificial grass areas.
Unfortunately, we can't show you how to keep the inside of your shed clean. We can let you know that Lodi's Racan range can eliminate any rodent problems that you might have! Rodents could cause damage to your tools, fishing baits, garden furniture or whatever else you have stored in your shed. Use Racan to quickly and effectively get rid of these unwanted guests.