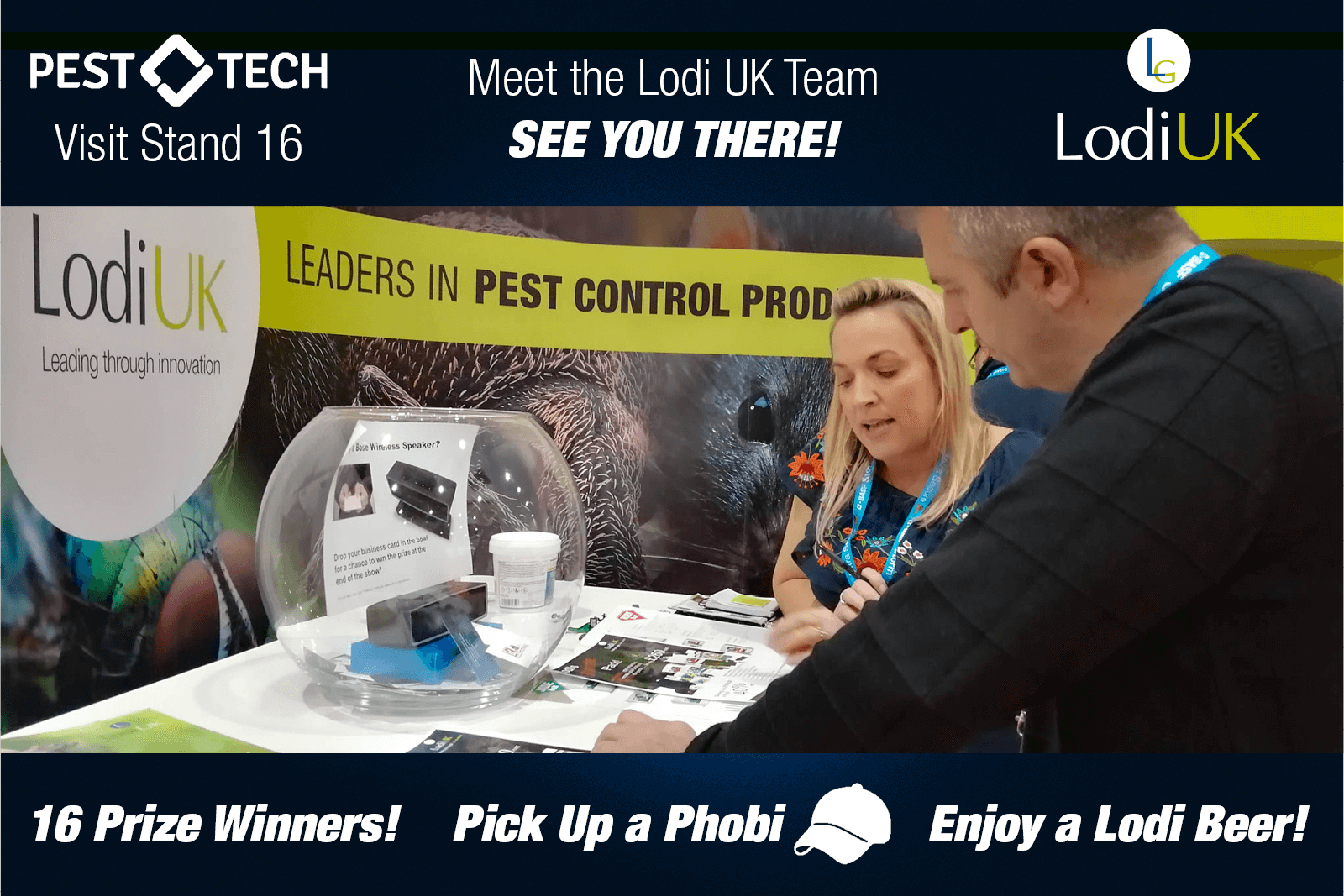 Lodi UK is PestTech's Stand to Visit
Here's Why...
After 18 months without a Pest Control exhibition, we are excited to be welcoming the Pest Control Industry to PestTech 2021.
Come and join our friendly team to pick up a Phobi CAP and drink Lodi Beer while entering our PestTech competition for the chance to win one of 16 prizes.
To find out more please come and join us on stand 16!
Need an Event Map?