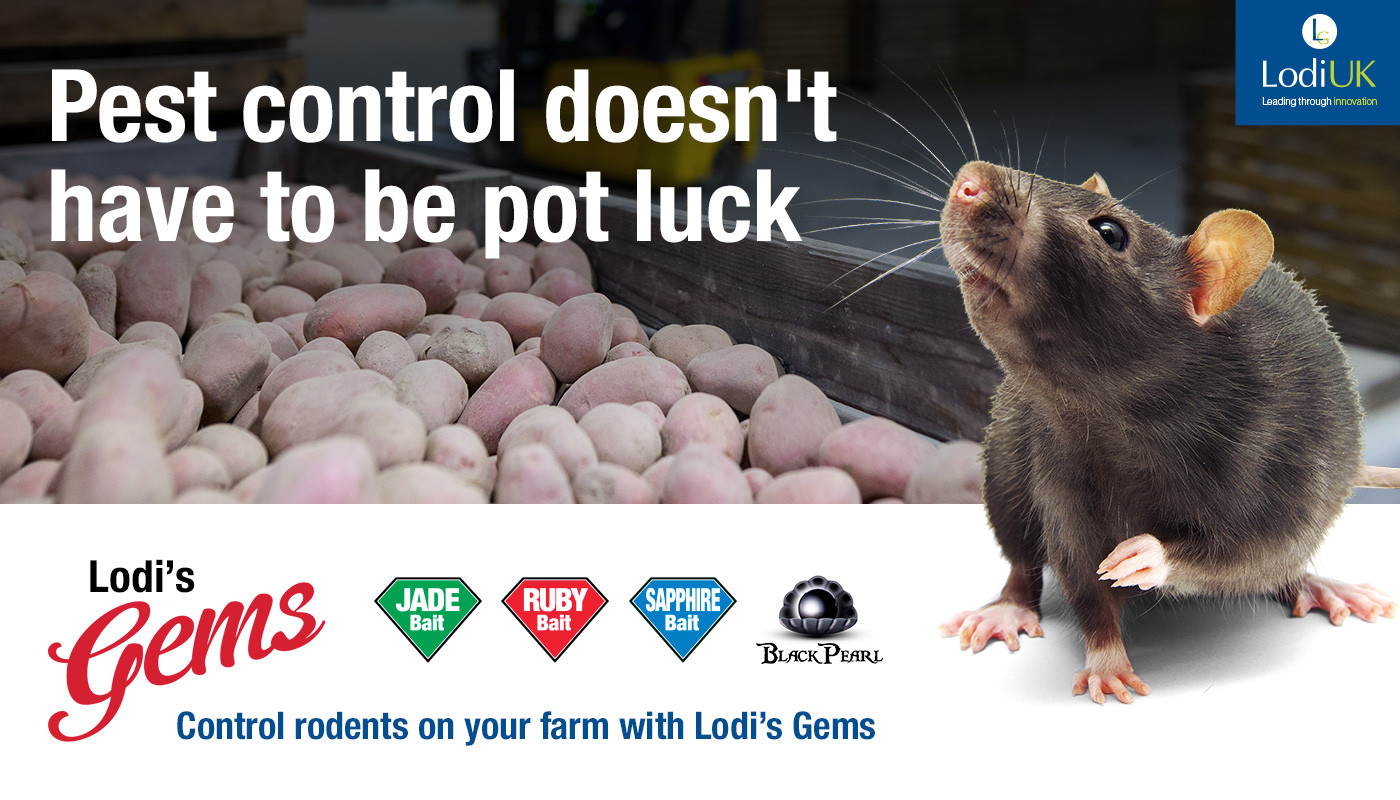 It's been a tough few years for potato growers.
The unpredictable weather has played havoc on the ability to safely lift all of the crops and the wet weather has made storage more tricky.
Since Lockdown has meant that the nation's restaurants were shut for most of the summer (and now they've shut again!)
Once you've put in the hard work to get them into the store, it's important to check them daily to catch any disease before it spreads.
Diseases such as dry & soft rot, tuber blight, scurfs, and scabs can affect the quality and the quantity of the potatoes as they come out of storage - which means less money for pints at the local! While you're checking on your potatoes for signs of disease, keep an eye out for the signs of rodents in your shed as potatoes make a great ratty snack over the winter months!
You need to look out for rat droppings, rub marks, rat holes, and, most importantly, nibbled spuds.
If you do see signs of rat infestation, head to your nearest Lodi stockist to pick up some Lodi Gems.
Lodi UK
is here to help
OVER LOCKDOWN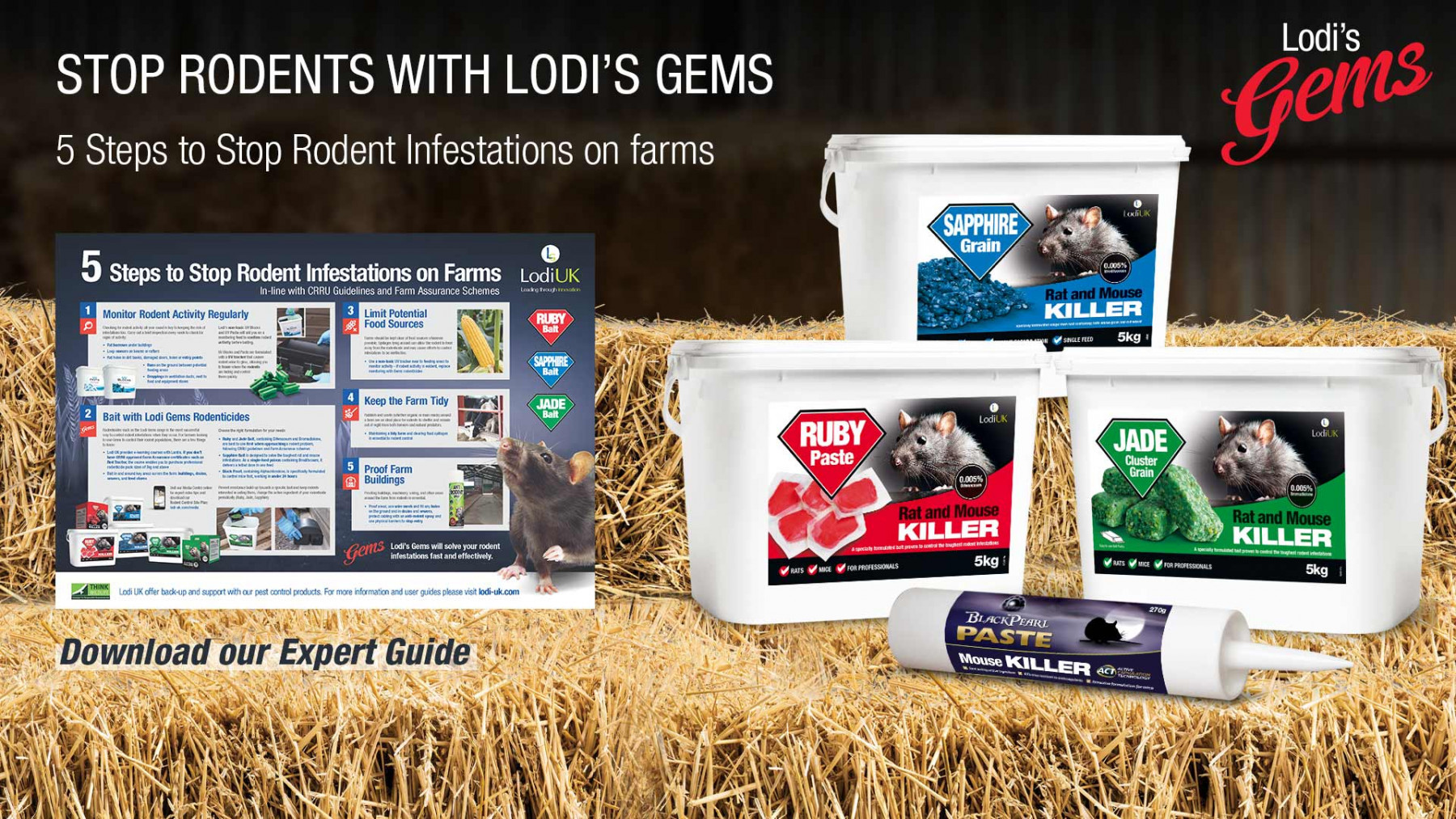 Lodi UK is working harder than ever to keep up with the demand for our best-selling rodenticides. Our Jade, Ruby, and Sapphire Gems and Black Pearl Paste are the trusted choice for controlling the rat populations.
Manufacture of our pest controller's favourite rodenticides is high to ensure products are readily available as the weather worsens.
STOP RODENTS WITH LODI GEMS
With rodent activity on the rise, up by 120% since lockdown began, it is looking like rat and mice numbers on farms over Autumn and Winter could hit an all-time high.
Check out our rodent control user guide to learn how to protect your farm from infestations this Autumn. USER GUIDE
You can browse our range of rodent control products here to find your perfect solution.
If you're looking for the closest stockist of the product that you need, you can fill out a product enquiry.
FIND YOUR NEAREST STOCKIST: www.lodi-uk.com/find-your-nearest-lodi-s-gems-stockist
FREE BEANIE GIVEAWAY
Show your love for Lodi Gems by ordering your free beanie – delivered straight to your door!
Perfect for winter on the farm.
Over 5000 free beanies out the door in the last few days!
Not got yours yet? Claim a free beanie while stocks last!