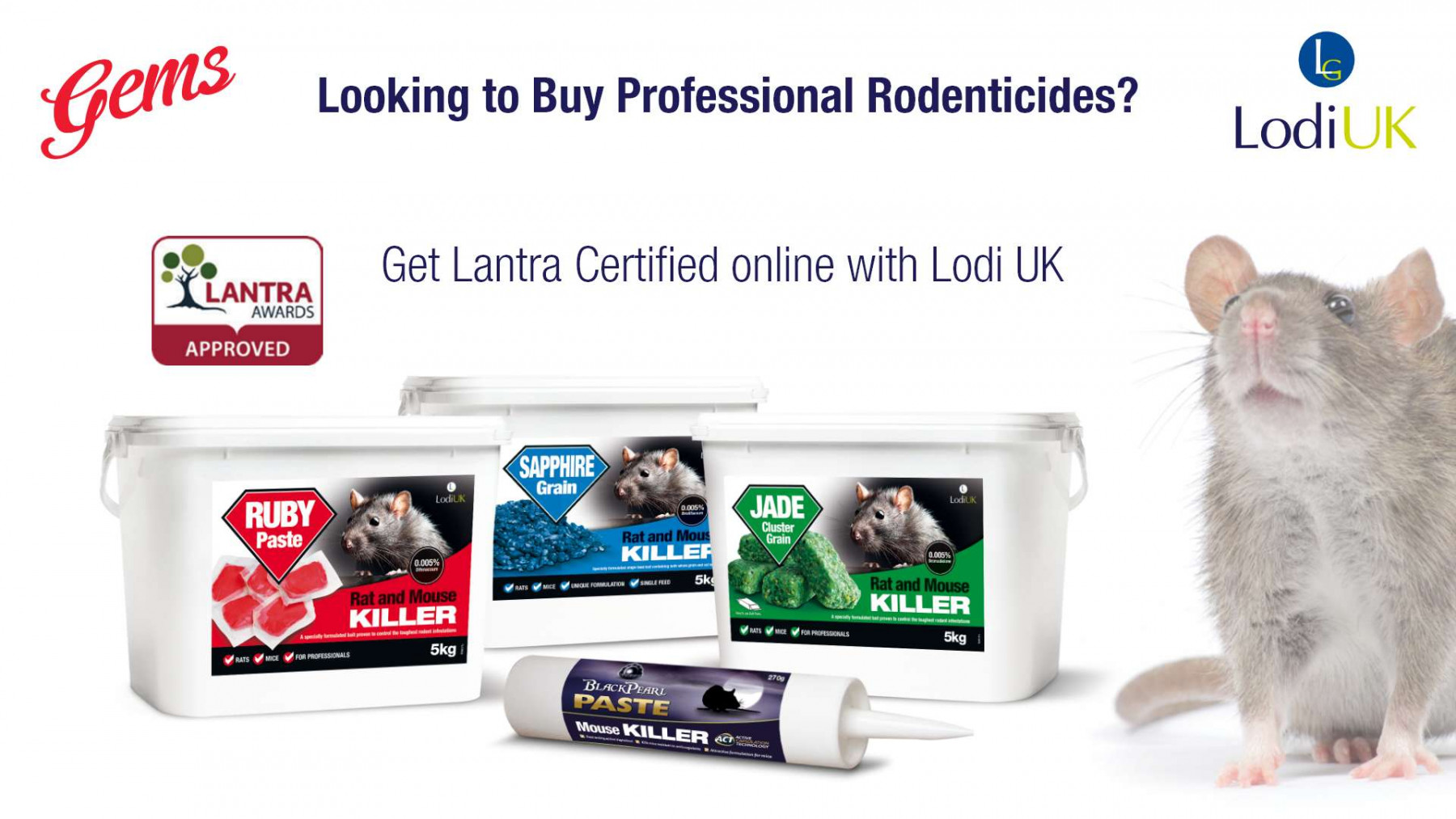 THE PROBLEM…
Since the 1st March, the Commission Regulation 2016/1179 has meant that only certified 'professional' users are allowed to buy pack sizes of 3kg or above. Unfortunately, if you are not a certified user, you can only purchase 150 grams of grain and bait formulations or 300g packs of block bait. These smaller pack sizes contain half of the active substance (poison) compared to the 'professional' formulas. This means that you will need more of the bait to control any problems you might have.
BECOME A CERTIFIED PEST CONTROL PROFESSIONAL
Lodi UK has made becoming a certified pest control professional easy. If you follow the four steps below, you can obtain your Lantra certificate and purchase the Lodi professional pest control products that you know and trust in bigger, better value pack sizes.
FOLLOW THE 4 EASY TO FOLLOW STEPS
Visit www.lodi-uk.com/lantra-e-learning

Our dedicated webpage has all information you need to get started in your journey to becoming a certified pest control professional.

Select 'Lodi Rodent Control on Farms'

Follow the link on our web page to the Lantra CRRU approved course called 'Lodi Rodent Control on Farms'

Enroll in the course with Lantra

Fill in your information on the Lantra website and register on the course for £59.95 + VAT, you can then undertake the multi-choice certification course online.

Complete Learning and Assessment Modules

Upon completing and passing the course you will receive a PDF certificate by email and a printed certificate in the post.
Take this to your local merchant and you can now purchase professional formula poison – 3kg and above.
Get started at www.lodi-uk.com/lantra-e-learning