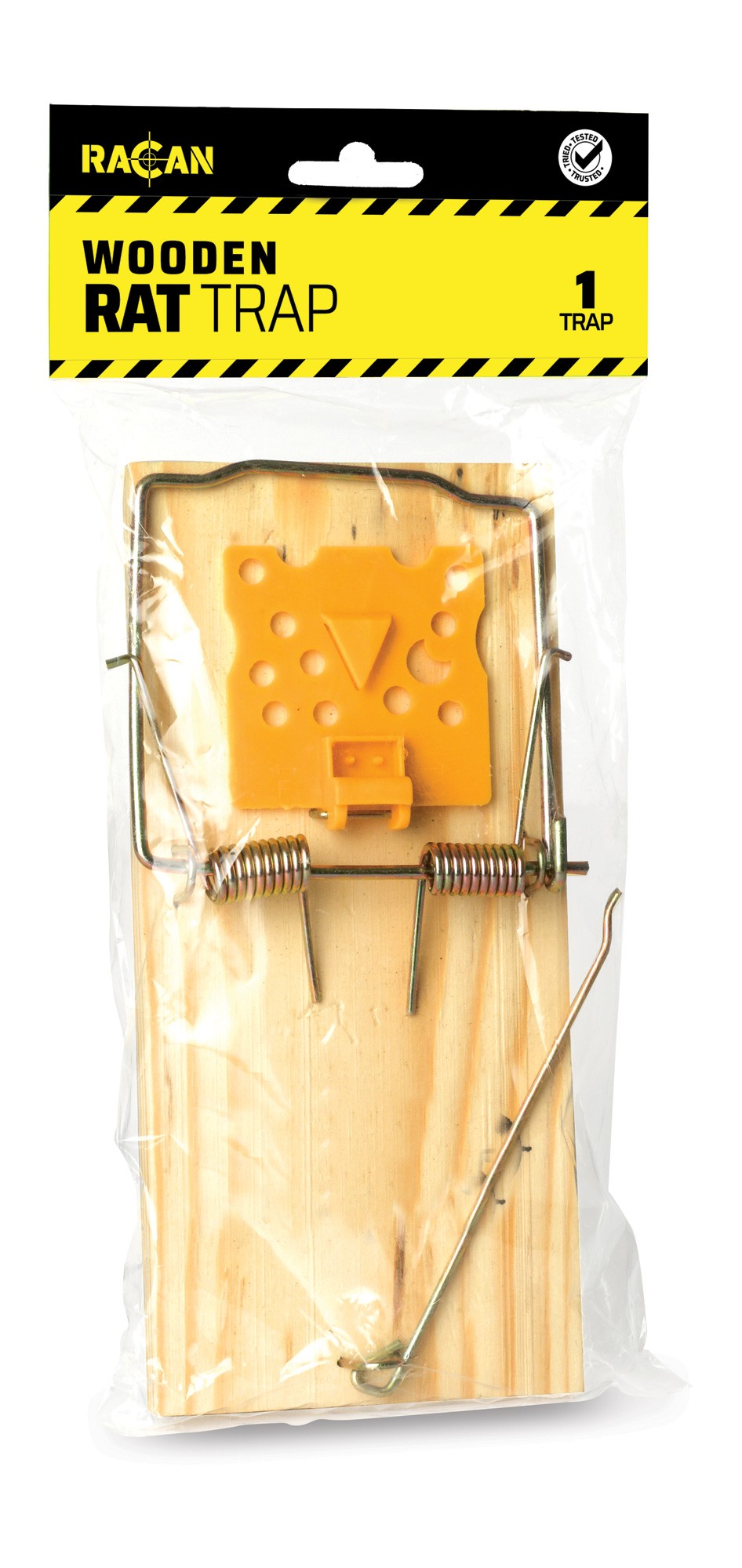 Consumer Pest Control
Racan Wooden Rat Trap
---
Product: Racan Wooden Rat Trap
Code: RACO1094
Description: RACO1094
ENQUIRE: Racan Wooden Rat Trap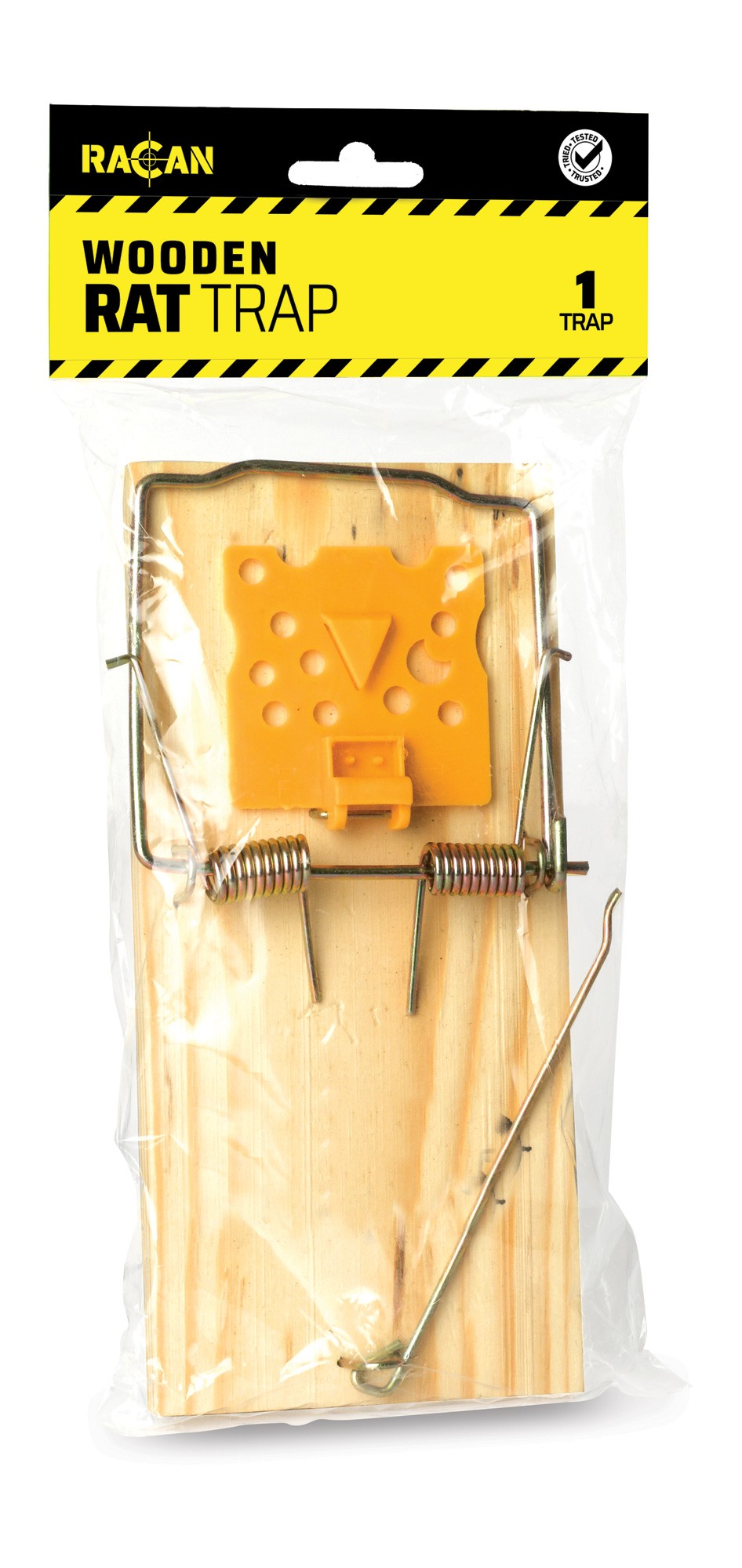 'The Big Brother' of the favourite mouse trap. Designed to catch larger rodents, with a powerful spring for amazing results. A favourite with everyone due to its easy setting treadle plate and fast action. All you need to decide is what bait to use? Chocolate, Peanut Butter…….The choice is yours?
Bait is placed on the treadle plate, which is raised to set
The rat has to touch the treadle plate to reach the bait
The rat triggers snap trap when it applies the slightest pressure to treadle plate
High catch rate – Quick and Humane
Setting the Trap
Firstly bait the yellow treadle plate with 'RACO Rodent Attractant' or preferred bait.
Pull snapping arm back and hold in place at opposite end to treadle.
Whilst carefully holding snapping arm in place. Lay the locking trigger arm over the snapping arm.
Insert the locking trigger arm into left side of yellow treadle plate and gently release pressure of snapping arm. The baited yellow treadle should now take the strain of spring and be slightly raised. The trap is now set.

How to use
Place the baited trap along runs of known rat activity.
Place the yellow treadle end next to the wall. Rats like the security of being close to the wall.
Place away from children and pets where it can't be disturbed.
Tips
Always hold a set trap at the opposite end to yellow treadle in case it accidentally goes off.