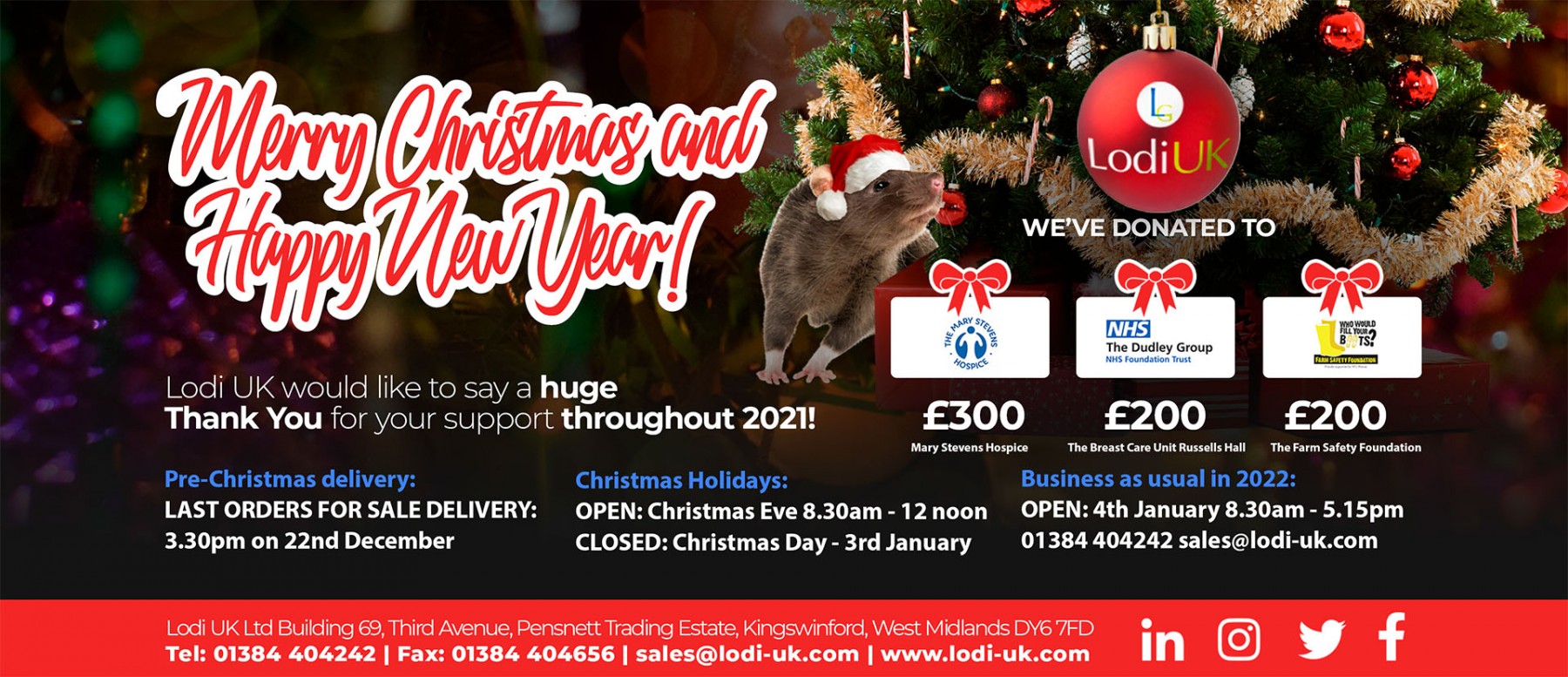 Thank you very much for working with us in 2021 and have a Merry Christmas!
Our opening times this year are noted on the banner below or at the bottom of our emails. Please check them out for your orders or ask a team member.
As a tradition, rather than sending out Christmas cards over the festive season, we donate to three charities personally chosen by the team.
All three charities are close to the hearts of those that make Lodi UK special and have been chosen with care. Please read below and discover more about them!
Mary Stevens Hospice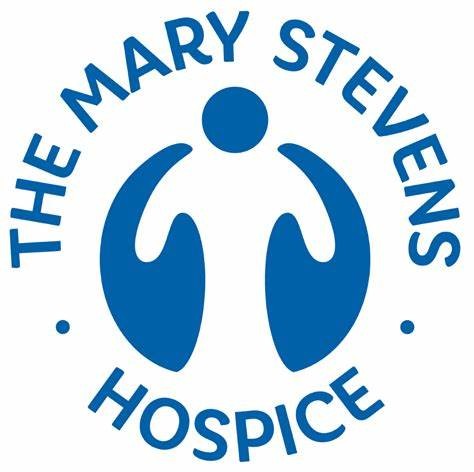 £300 donated!
About The Charity
Mary Stevens Hospice has been providing high-quality care for people living with cancer and other life-limiting illnesses in Dudley borough and the surrounding area since 1991. The hospice provides specialist care to those who are unlikely to be cured. This care is tailored to each individual patient and their loved ones, and is provided either at the 10-bed In-Patient Unit or the Day Therapies Clinic. Both are based in Hagley Road, Oldswinford, and offer modern facilities complemented by a warm, friendly and comforting environment. Services are offered to adults aged 18 years and over with illnesses such as cancer, multiple sclerosis, motor neurone disease, Parkinson's disease, advanced renal and cardiac disease, and HIV/AIDS. Mary Stevens Hospice care is provided free of charge to all those who need it, and although the registered charity receives some funding from the Government, it relies on donations and fundraising from the local community to raise more than 80% of its £2.9 million annual running costs.
The Breast care unit russells hall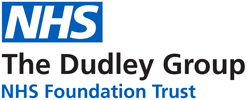 £200 donated!
About The Charity
Russells Hall Hospital is the headquarters of the Dudley, Wolverhampton and South West Staffordshire Breast Screening Service.
The service comprises of three mobile screening units based at different community locations throughout the region.
Images taken on the mobile units are sent to assessment centres for reporting and ladies are asked to return, if necessary, to the nearest assessment centre for further review and potential treatment. The service works to local, regional and national Quality Assurance standards and utilises modern technology for the best achievable outcome for ladies.
Ladies aged between 50-70 who have a GP within the area are invited to attend for screening every 3 years at a mobile unit or static site if necessary.
The service can be contacted on (01384) 244177
The Farm Safety FoundATION (yELLOW WELLIES)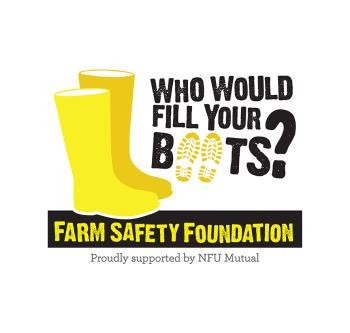 £300 donated!
About The Charity
The Foundation works closely with Young Farmers Clubs, HSE, the Farm Safety Partnerships and a range of farming organisations to help raise awareness of farm safety among young farmers, challenge and change their attitudes towards farming safely and reduce the toll of injuries and fatalities which bring heartbreak and misery to numerous families and rural communities every year.