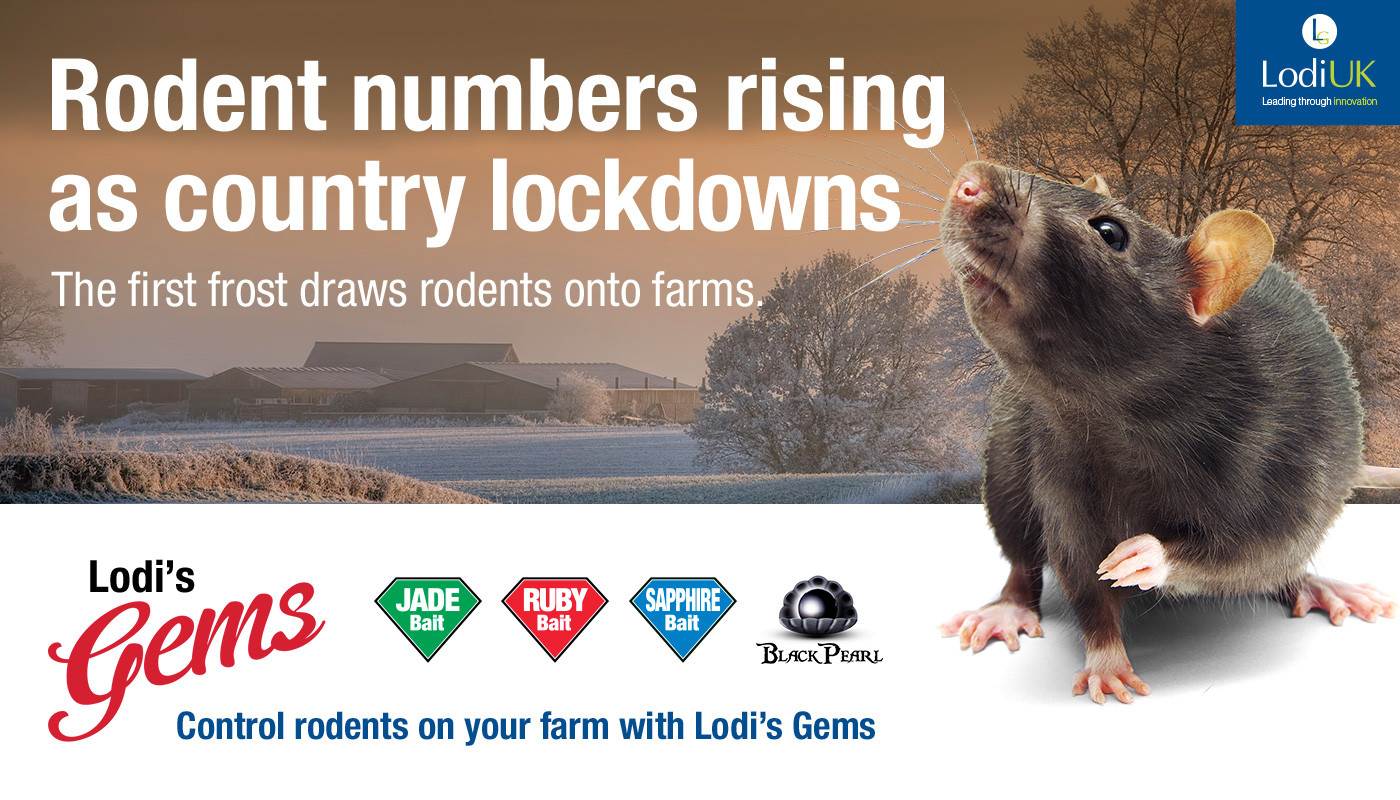 The first frost draws rodents onto farms
As if 2020 couldn't get any more challenging, we're entering rodent season again.
Rodent numbers have been rising throughout the year with higher than average numbers reported over summer.
42% Increase in rat infestations over summer
"New data obtained by Aviva found rat infestations increased by 42% during lockdown.
Between March and June 2020, the company saw an increase of 120% for rodent-related call outs, compared to the same period in 2019. The number of residential rodent cases for the first half of 2020 was equivalent to 90% of comparable cases for the whole of 2019."
Now the first frost is set to bring them onto farms in search of food sources and shelter. And with restaurant and café closures, more rodents are expected to leave the cities and make their way to the countryside.
Moreover, rising rodent activity could be part of a longer trend due to the warmer winters over recent years. Warmer winters mean that rats can produce more litters in a season, fewer die of natural causes, and more rodents will reach adulthood. This problem, if left unchecked, could not only cause a serious infestation on farms over the winter but continue on into the spring. If rodent counts remain high throughout the winter, an explosion in numbers will occur when more intensive breeding starts up again.
Fortunately, with good planning and the right products, damaging infestations can be prevented.
Lodi UK
is here to help
OVER LOCKDOWN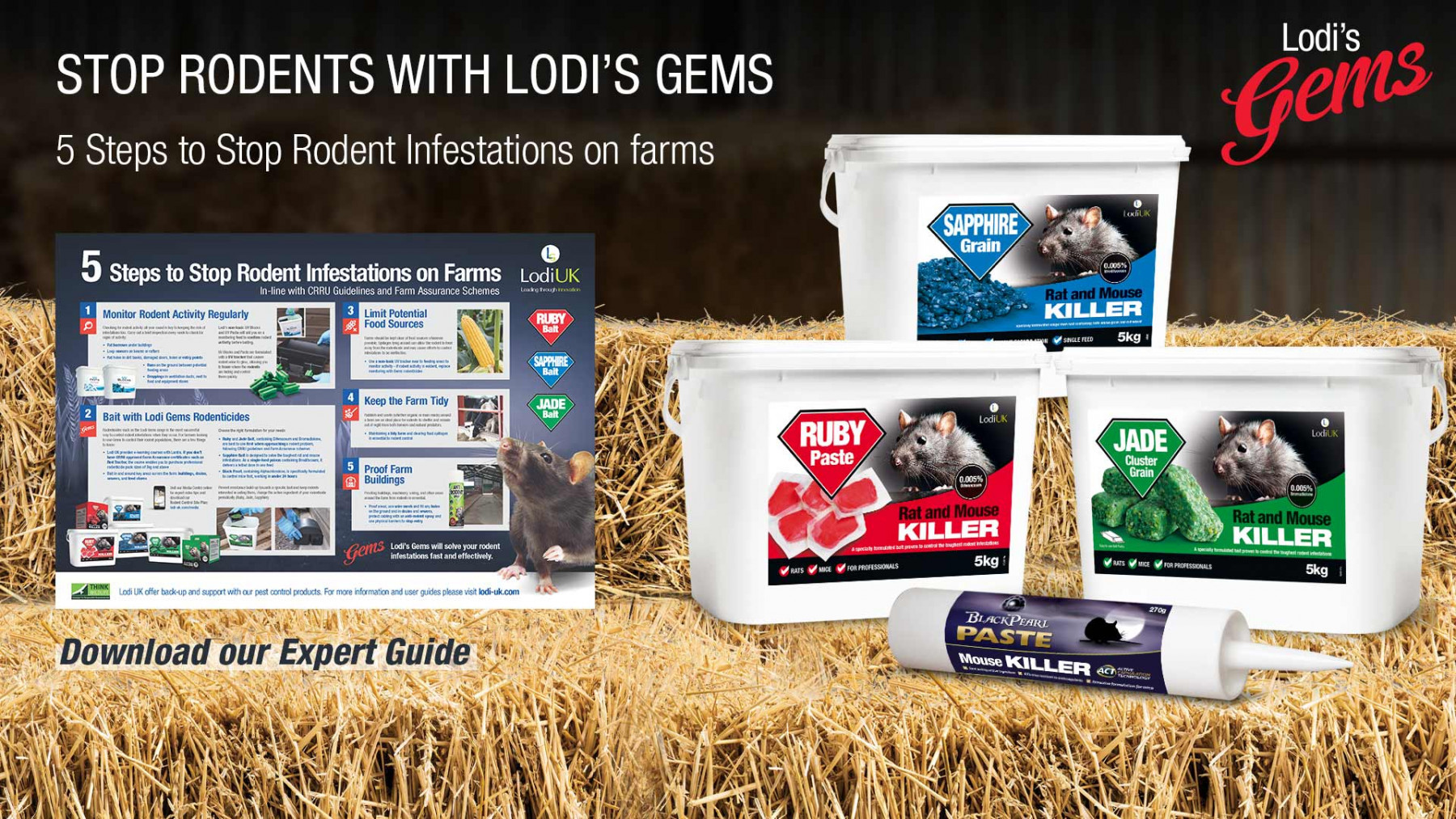 Lodi UK is working harder than ever to keep up with the demand for our best-selling rodenticides. Our Jade, Ruby, and Sapphire Gems and Black Pearl Paste are the trusted choice for controlling the rat populations.
Manufacture of our pest controller's favourite rodenticides is high to ensure products are readily available as the weather worsens.
STOP RODENTS WITH LODI GEMS
With rodent activity on the rise, up by 120% since lockdown began, it is looking like rat and mice numbers on farms over Autumn and Winter could hit an all-time high.
Check out our rodent control user guide to learn how to protect your farm from infestations this Autumn. USER GUIDE
You can browse our range of rodent control products here to find your perfect solution.
If you're looking for the closest stockist of the product that you need, you can fill out a product enquiry.
FIND YOUR NEAREST STOCKIST: www.lodi-uk.com/find-your-nearest-lodi-s-gems-stockist
FREE BEANIE GIVEAWAY
Show your love for Lodi Gems by ordering your free beanie – delivered straight to your door!
Perfect for winter on the farm.
Over 5000 free beanies out the door in the last few days!
Not got yours yet? Claim a free beanie while stocks last!

References: