Insect Control
Maggots Granular Larvicide 10kg
---
Product: Maggots 10kg
Code: MG10
Description: Granular larvicide for the control of fly larvae, 2% Cyromazine
ENQUIRE: Maggots Granular Larvicide 10kg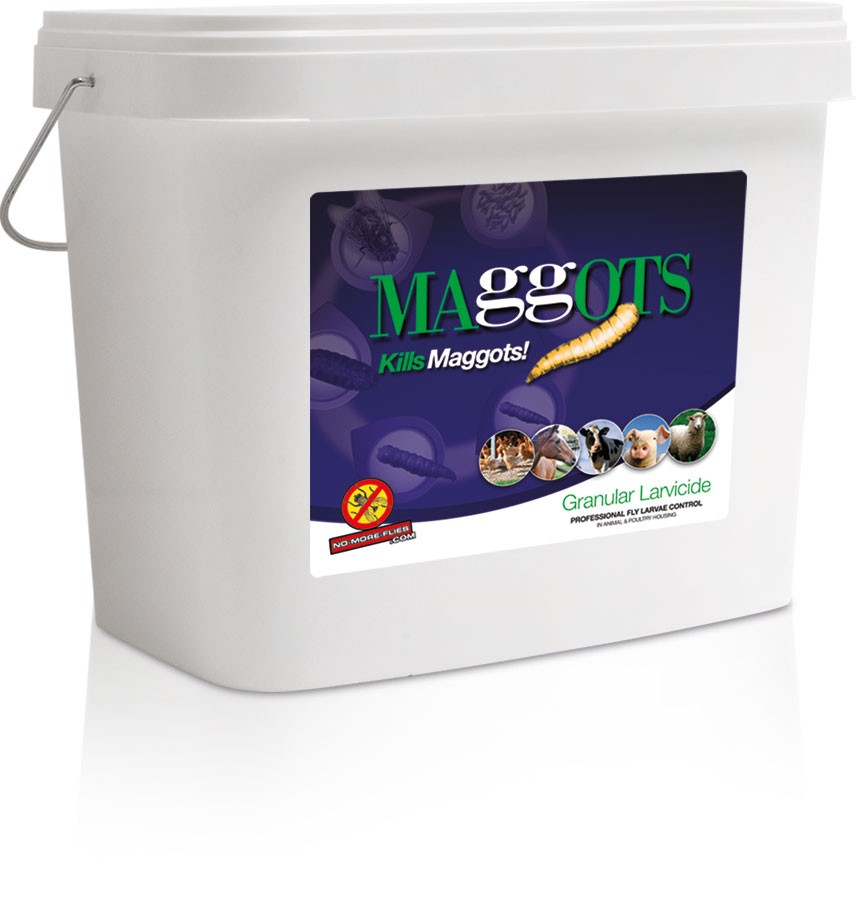 Maggots is a fly larvicidal product which is specially formulated to eliminate and control nuisance fly larvae.
The product is primarily used in:
• Poultry Houses
• Dairy and Calf Units
• Pig Fattening and Pig Breeding Units
• Sheep and Goat Units
• Horse Stables
• Waste Management Sites
Maggots is a highly efficient larvicide that attacks the maggot and stops it developing into a fly. Formulated with the growth regulator cyromazine it is very easy to use and can either be sprinkled on slurry or sprayed after dilution in water. Maggots is the only effective way of stopping fly problems and the results can be seen on the adult fly population in approximately 2 weeks after first application.