Agricultural Products
Digrain Perbio Choc Agri - RTU 5L
---
Product: Digrain Perbio Choc - RTU 5L
Code: I3284
Description: RTU adulticide, 0.64% Permethrin and 0.63% Tetramethrin
ENQUIRE: Digrain Perbio Choc Agri - RTU 5L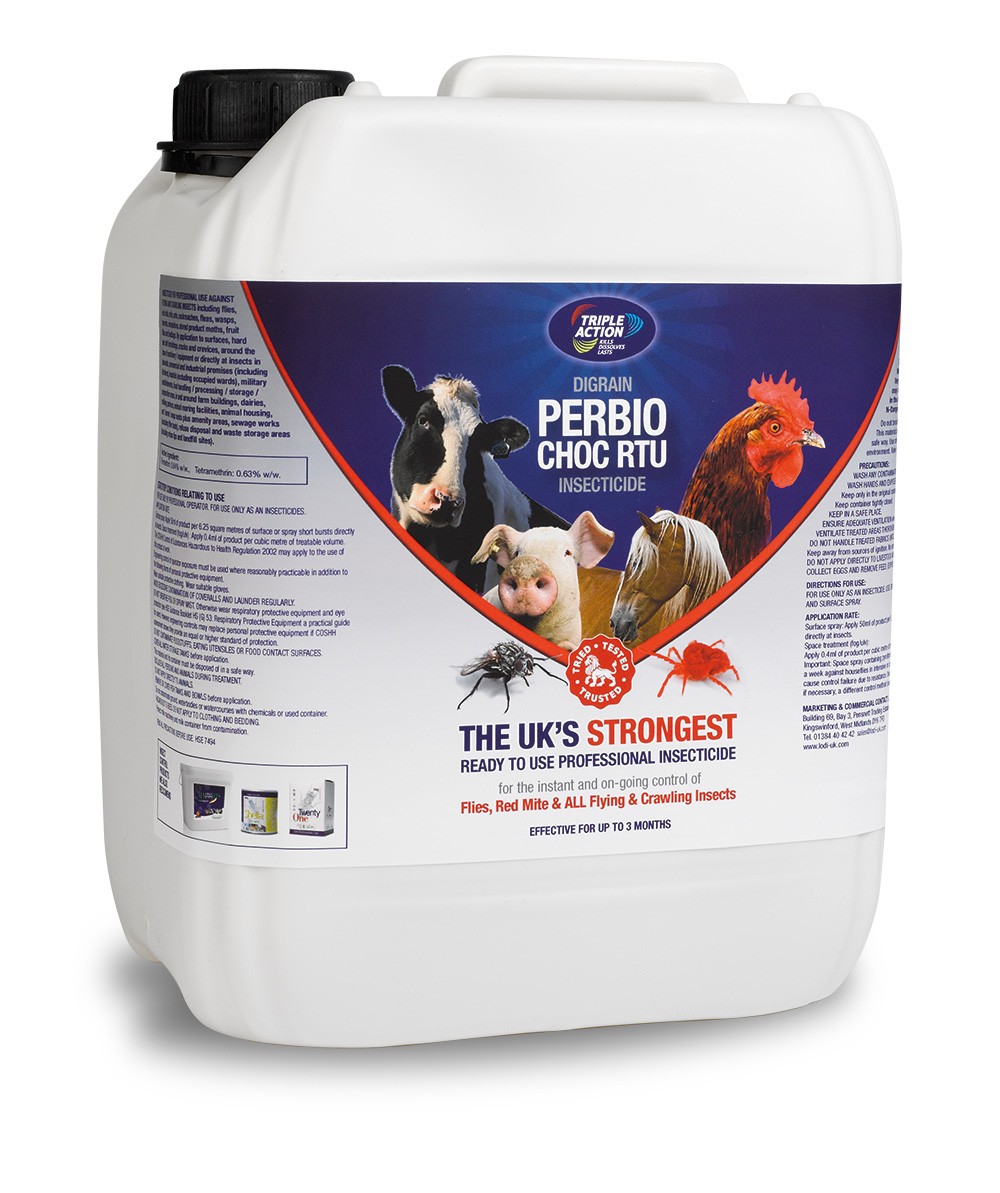 The strongest oil based ready to use insecticide available to the UK farmer.
Perbio Choc RTU contains 0.64% Permethrin and 0.63% Tetramethrin for a quick knock down and long term residual on most flying and crawling insects. Since its launch over 8 years ago it is one of the most popular ready to use insecticides available.
The residual can last for up to 3 months ensuring the treated area remains pest free for a long length of time. For use against flying and crawling insects incl red mite, litter beetle, flies, wasps, ants, fleas, stored product pests, and much more.
For use in and around farm buildings, dairies, animal housing plus amenity areas, sewage works, refuse disposal and waste storage areas.

• Can either be sprayed or fogged
• Surface spray – 50ml product to 6.25 square metres
• Space treatment – 0.4ml product to 1 cubic metre
(5lts treats 12,500 cubic metres)
HSE: 7494