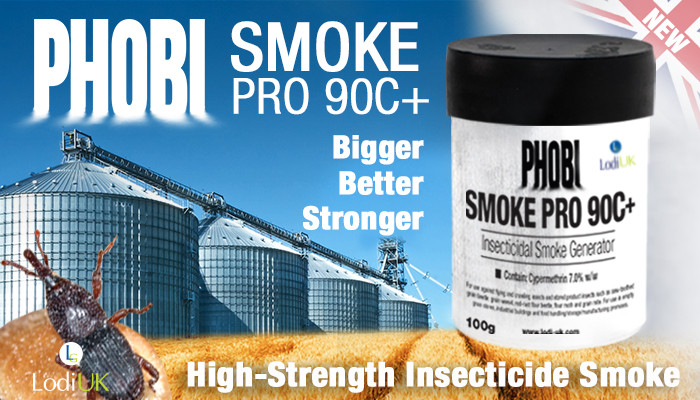 Phobi Smoke Pro 90C+ Launched TO COMBAT INCREASING GRAIN STORE INSECT NUMBERS
Grain rejected due to pest damage can cost up to £50/tonne. The most common and most damaging pest in grain stores is the Grain Weevil, which bores its' eggs into the kernels. They can survive the harsh British winters in cracks, ready to contaminate another year's harvest.
With global warming year-on-year, grain store insects are seen to be growing in numbers. Milling grade grain can quickly be downgraded to animal feed if rejected for insects.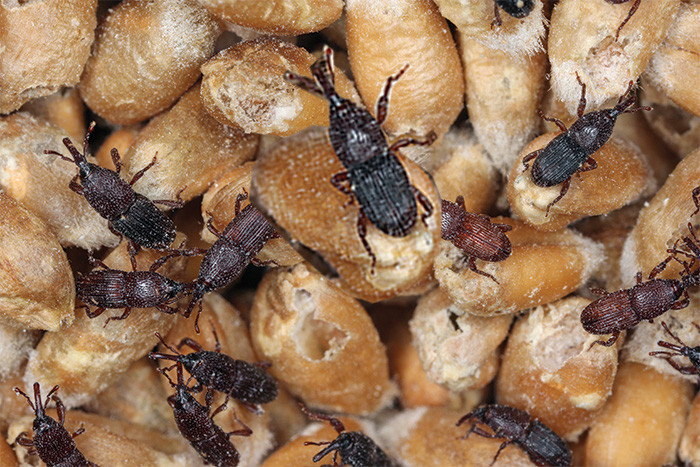 Lodi Develops New High-Strength Insecticide Smoke
Lodi's previous smoke insecticide, Phobi Smoke Pro 90C, was a huge success amongst both agronomists and arable farmers. Smoke insecticides, such as Pro 90C, benefit from being simple to use and effective against a wide range of stored grain pests, including Grain Weevils, Saw-Toothed Grain Beetles, Red-Rust Flour Beetles, Indian Meal Moths and Grain Mites.
Simply light the wick and leave the smoke to work its way through the entire building and into every nook and cranny. Each tin contains enough product to cover 600 cubic metres. This can be done any time in between cleaning and the inlet.
Bigger, Better, Stronger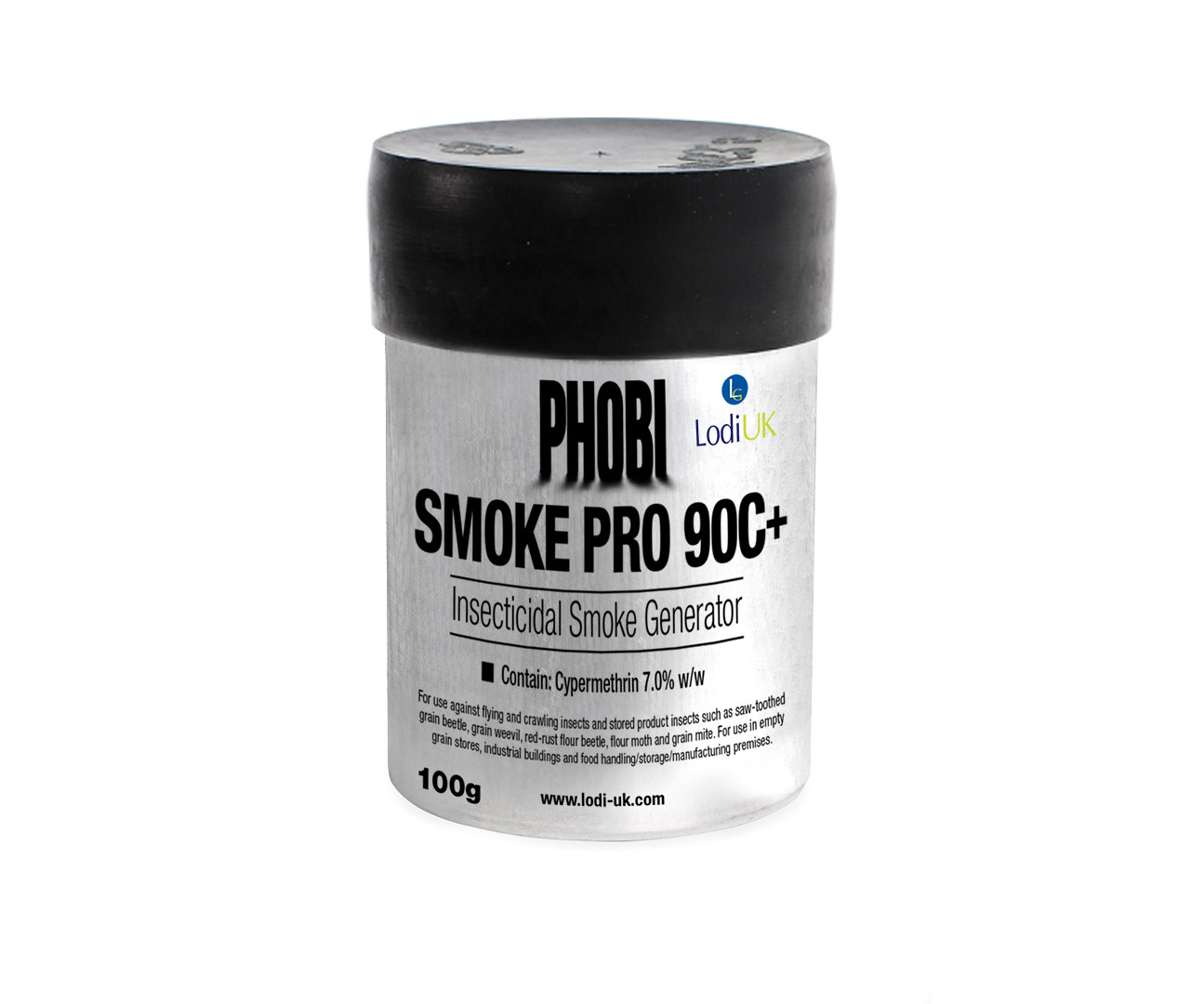 The new Phobi Smoke Pro 90C+ promises to be the new go-to for grain store treatments pre-harvest. The smoke generator is 10% larger and contains more cypermethrin. It is designed to have better coverage and improved efficacy. Phobi Smoke Pro 90C+ is manufactured in the UK, using the highest quality manufacturing processes to ensure the eradication of grain store pests.
Watch a Testimonial of Phobi Smoke Pro90 from an Experienced Arable Farmer
Watch Our Recent Training Webinar on Grain Store Pest Protection