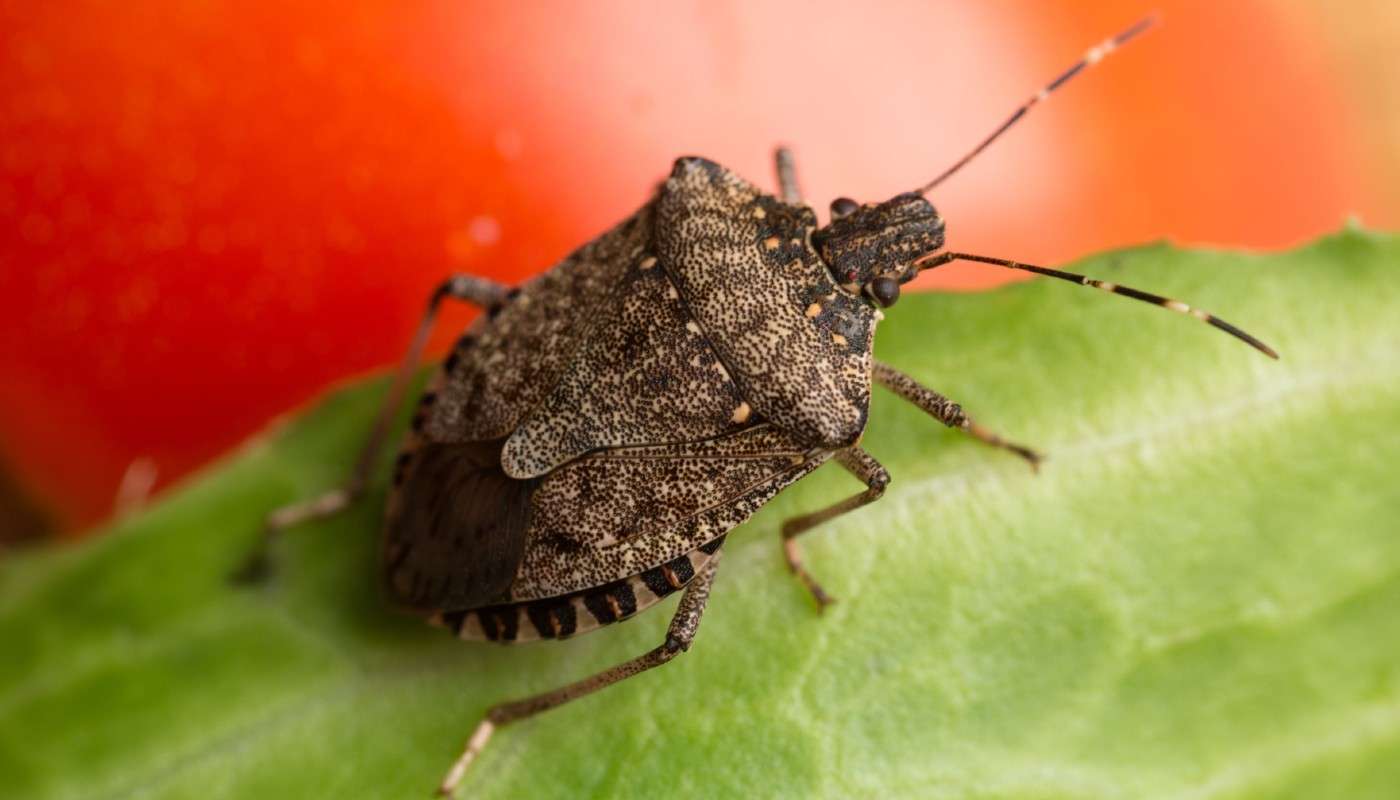 The brown marmorated stink bug has been spotted at three separate locations in England. It has been found in Essex, Surrey, and in the Natural History Museum's Wildlife Garden.
The stink bug (Halyomorpha halys) is native to Asia, but it was found in Pennsylvania, USA in 1998 and from there is has spread to another 16 states. In the same year, stink bugs were introduced to Switzerland and has broadened its range to Germany, Italy, Austria and Portugal.
Both the nymphs and adults of the insect can feed on over 100 species, including crops. In 2010, in the US, $37 million in apple crops were lost, and some stone fruit growers lost more than 90% of their yield.
The bugs are around 1.7cm long and have a distinct shield shape, similar to the green shield bug that is native to the UK. The stink bugs are dark brown with a white underside and release an odour that smells like coriander!
Andy Salisbury, Principal Entomologist at the Royal Horticultural Society, says "It's imperative that we continue to anticipate future threats such as the disease Xylella, which is already present in Europe, and the marmorated stink bug, to protect our gardens for the future."