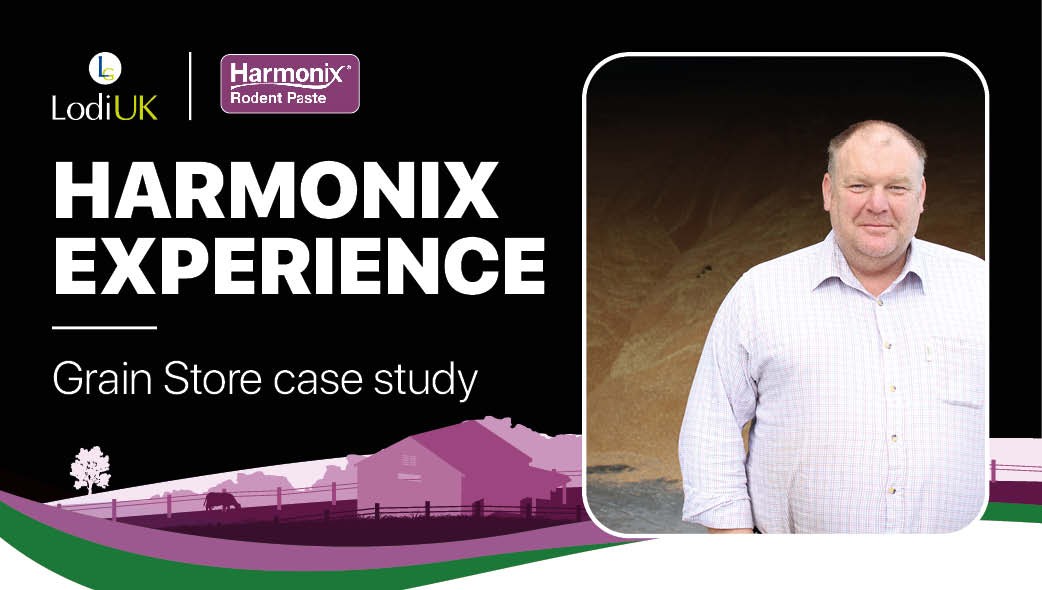 When a rat infestation threatened to contaminate a grain store holding 2,000 tonnes, farm manager Mark Wood took a new approach, choosing a cholecalciferol bait for the first time. Control was reached in less than two weeks. Arable Farming finds out how.
Clay Estates farms 2,500 acres of combinable crops including wheat, OSR, winter and spring barley, with a variety of cover crops. The team, led by Mark, also manages 1,000 acres of permanent pasture, 800 acres of woodland and a herd of 80 Devon Ruby Red cattle.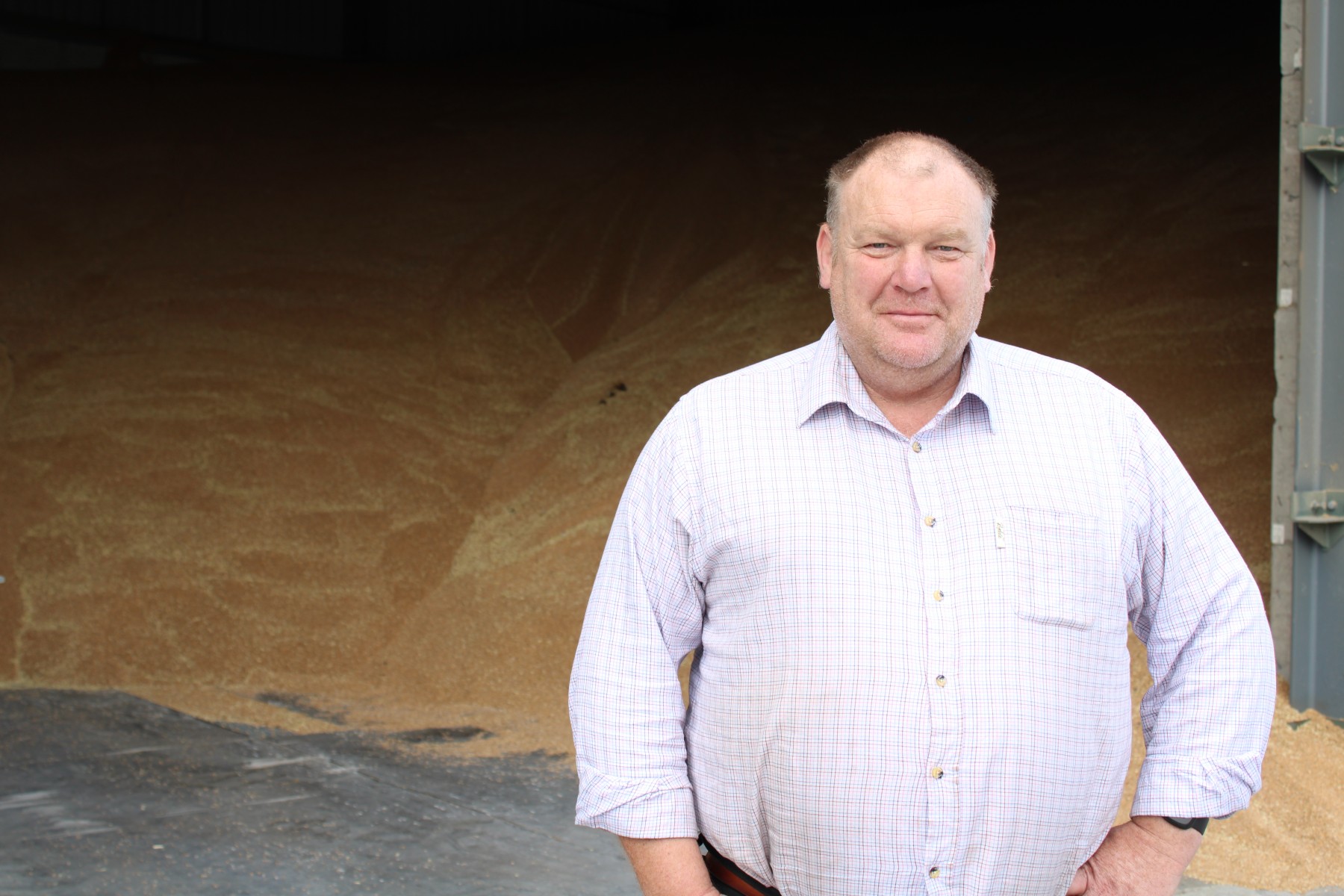 Caption: Mark Wood, Farm Manager at Clay Estates
The estate is a LEAF member and is committed to sustainable farming methods. Conservation manager, Chris Hudson, has developed a number of countryside stewardship initiatives since 2005, including a long running breeding programme for English Grey Partridge.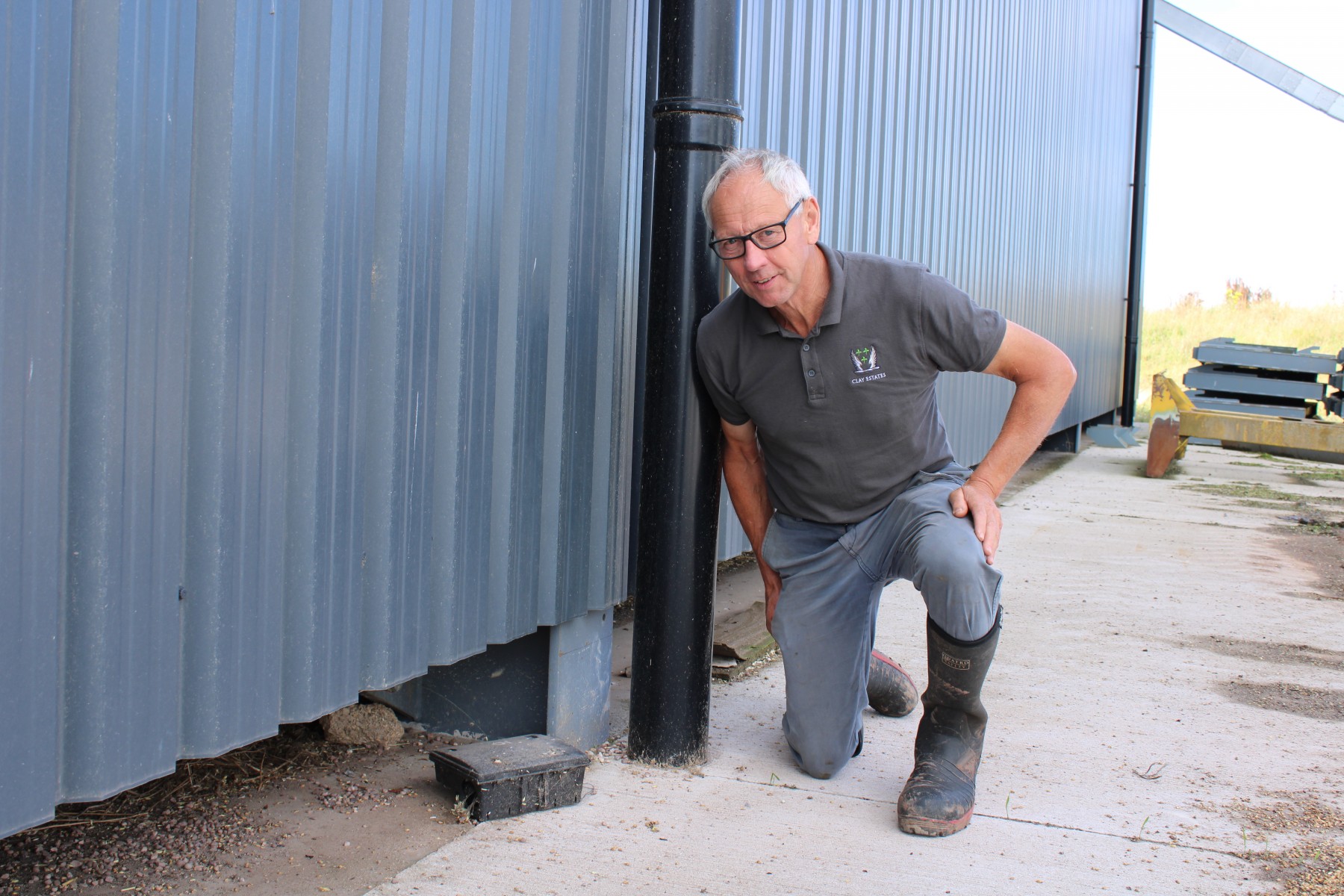 Caption: Chris Hudson, Conservation Manager at Clay Estates
The estate has grown significantly in the 21st Century, with 2,900 acres of land being brought in hand. However, with the land came an old grain store that seemed perfect for temporary storage, but, when a large rat infestation was discovered, Chris and Mark had to work quickly to save the crop.
"The store had been built over an old dairy parlour which had a false floor. This had been largely covered, but there were access points and rats had moved in. We couldn't access the area under the concrete floor, and there was only a narrow ingress that the rats had used to get in and breed," explains Mark.
The infestation was found in winter and the grain was emptied before it could be contaminated. However, the store was left empty and infested with rats that were not responding to the usual anticoagulant bait the farm had previously used.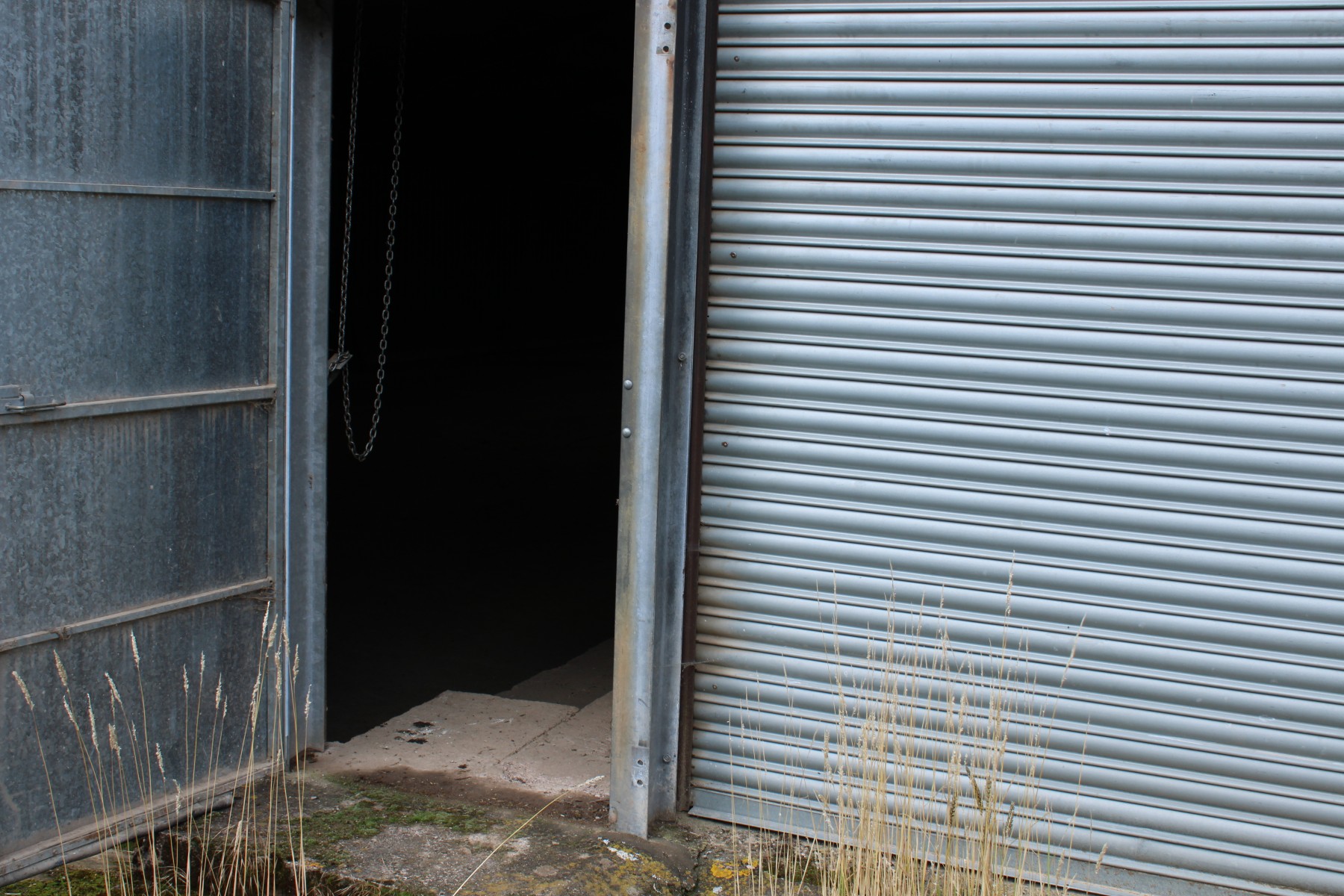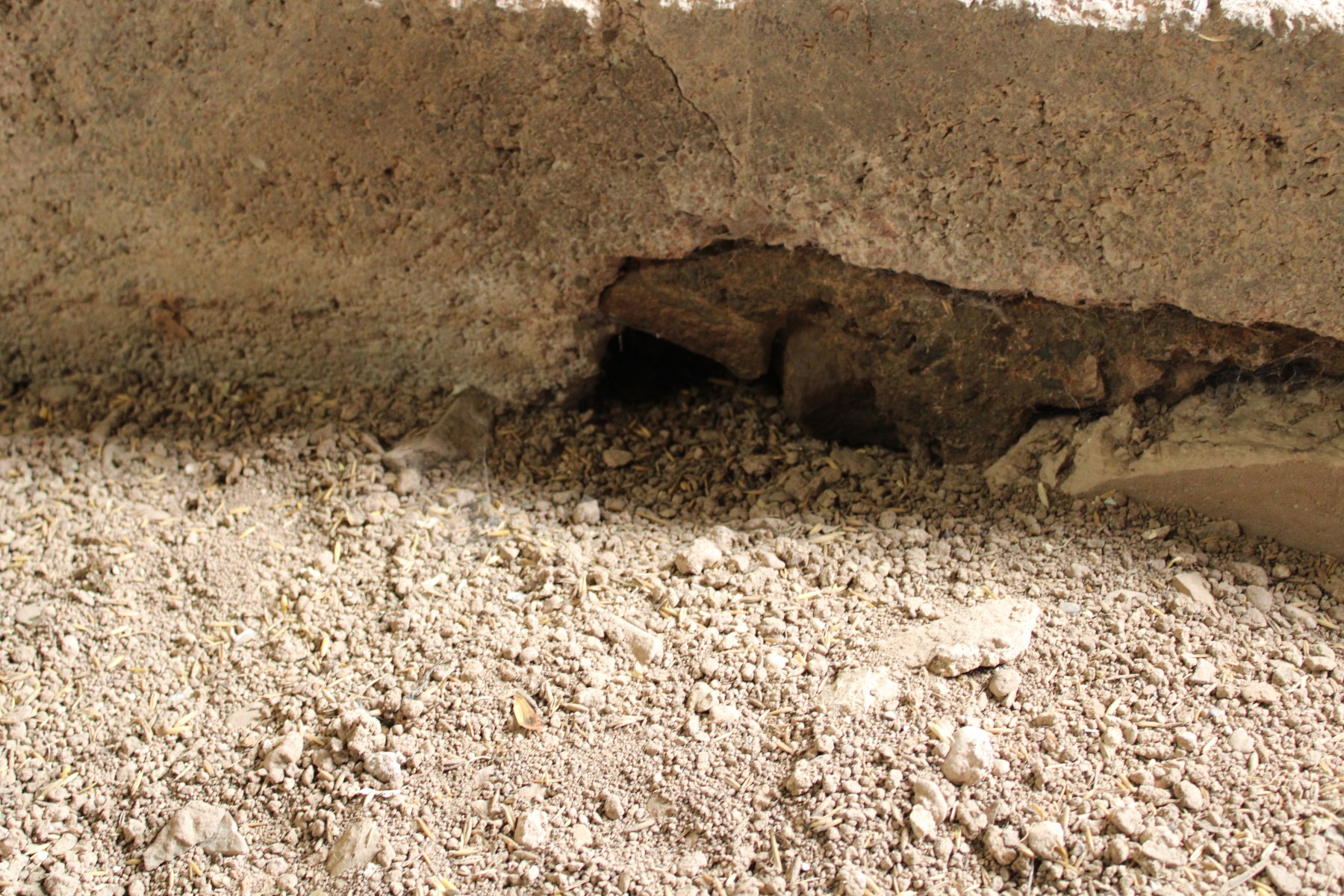 Caption: An old, recommissioned grain store had a rat infestation under a false floor that had previously been used as a dairy parlour. Rats had gained access through a small hole below a step next to the door
As part of a responsible integrated pest management (IPM) strategy, the estate had set up, maintained, and monitored bait stations around the perimeter of the grain store. Bait was disappearing from the boxes but rat numbers were not reducing. The surrounding area was the perfect approach for rats to use, with a stream near the grain store and hedges offering cover from predators. This led to hundreds of rats coming to the grain store to seek harbourage over winter as temperatures dropped.
"We had been using a flocoumafen bait outside the building for a few years, with good effect. However, when we introduced this to the infestations in the grain store, it didn't help gain control. The rats were taking the bait, but we were finding partly eaten blocks that had been left. The bait wasn't palatable enough," he says.
As part of a trial, the estate switched to Harmonix® rodent paste, a new cholecalciferol bait that could be used both inside and out. Unlike an anticoagulant like the previous flocoumafen bait, cholecalciferol controls rats and mice by overloading calcium and phosphorus levels in the body, resulting in severe, acute kidney failure. This has the added benefit of a stop feed effect as the rodent no longer feels hungry as the bait begins to work.
Before using the cholecalciferol bait the estate was advised to implement a non-toxic tracking bait to make sure that any toxic bait was being deployed in the right places.
"We used the tracking bait in, and around, the entry to the space below the old parlour and our suspicions were confirmed. The bait disappeared quickly and consistently so we switched it for the cholecalciferol bait and within just a few days both rat sightings and bait take were reducing. We stopped at just short of two weeks because it was evident we had reached a control point," he says.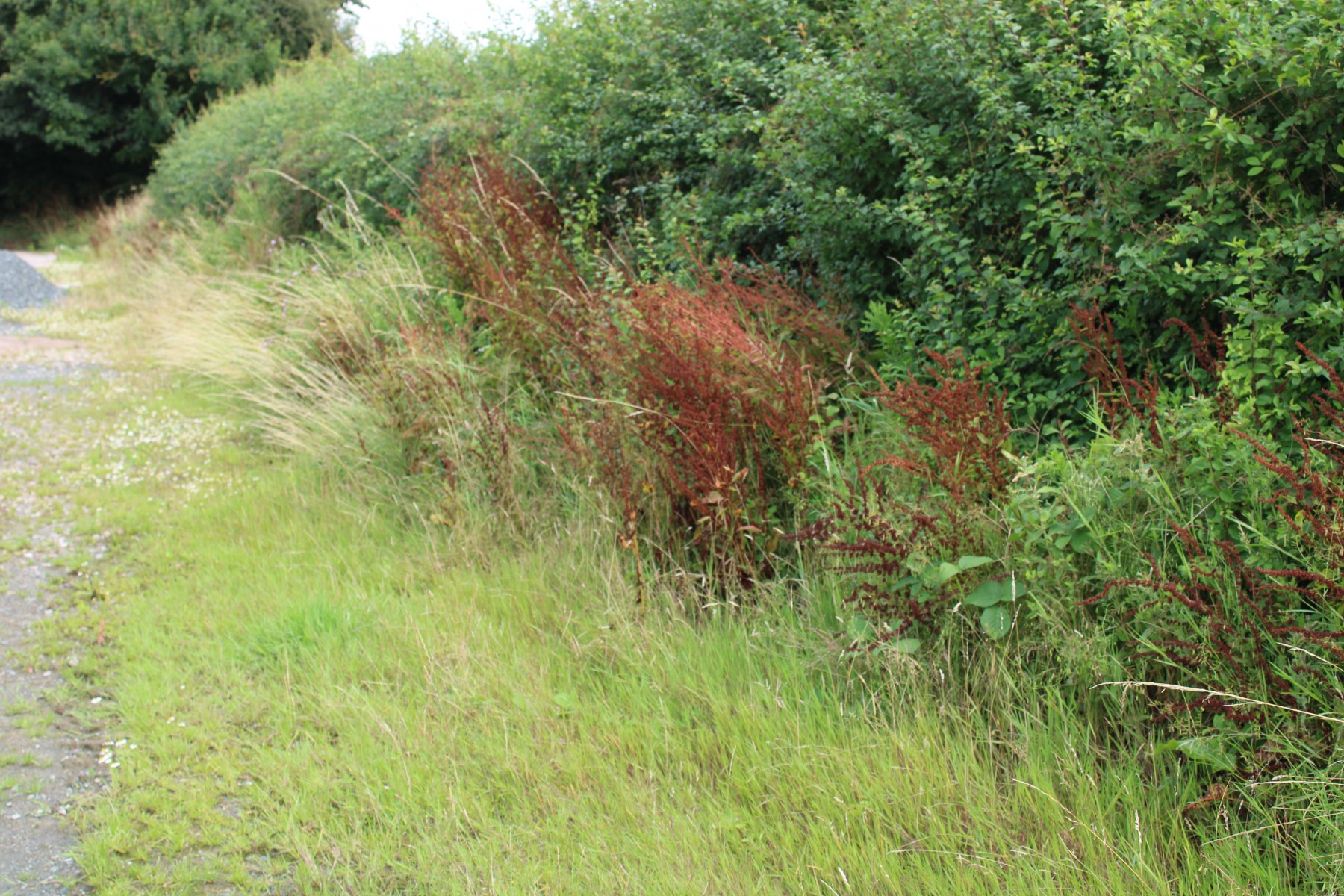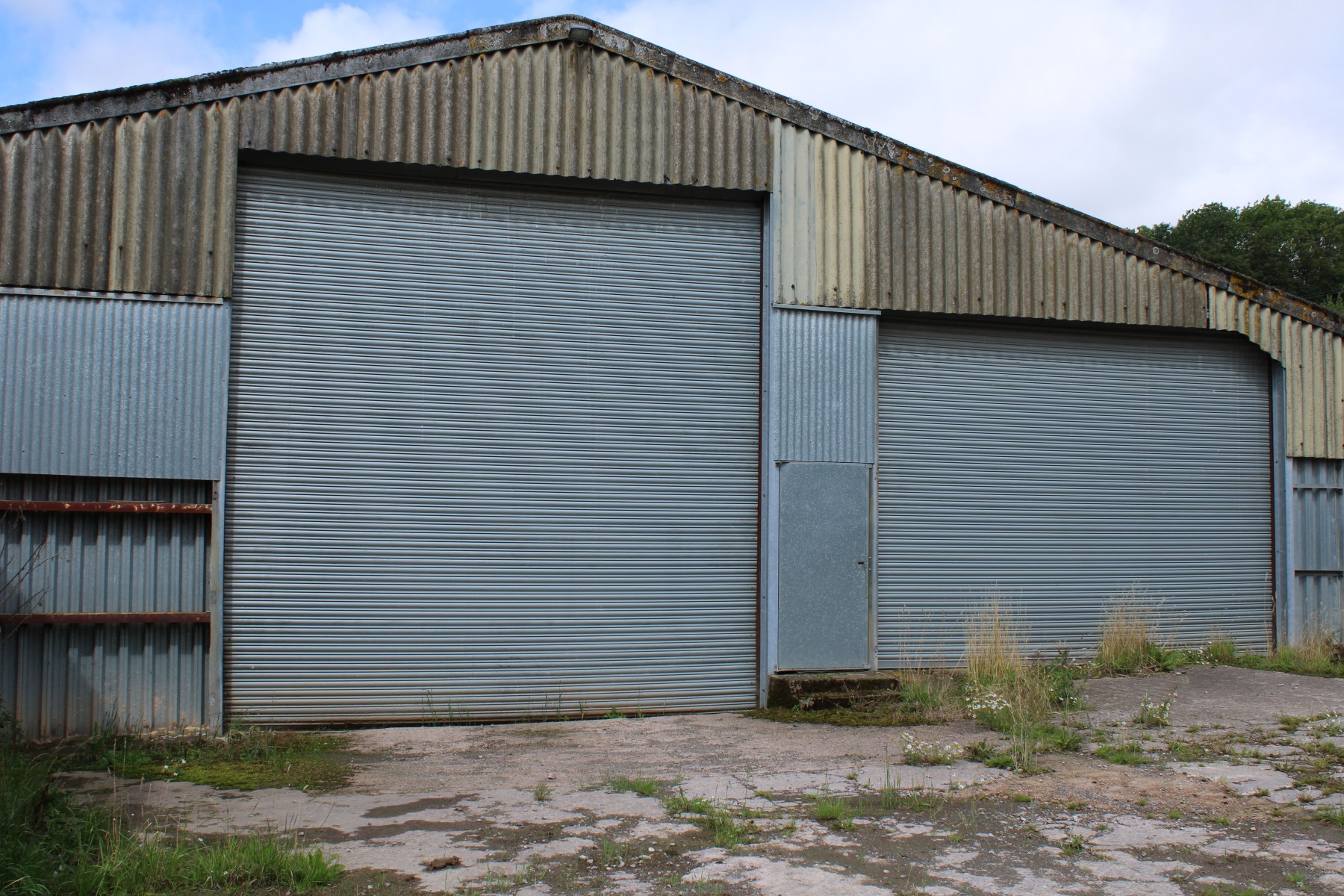 Caption: All access points to the building have been closed off to stop rats coming from the nearby hedge line looking for harbourage.
Evidence of the stop feed effect was clear after three days, and an element of control was seen after seven. However, due to the high numbers of rats and the inability to see if more were below ground, baiting continued for a further week, during which bait take was low, but still apparent, until control was reached.
2,000 tonnes of grain was removed before the baiting schedule commenced. However, a thorough clean of the store was needed to remove any food.
"We established that the anticoagulant bait was not helping to gain control because it wasn't palatable enough and the rats were still finding food around the store. When we removed every grain and introduced the cholecalciferol bait it was evident that the palatability was significantly higher," says Mark.
Since the infestation, access to the space below the floor has been filled in and new doors have prevented any access from outside. No rats have been sighted in the buildings and the bait box perimeter has been re-established. Harmonix is only used when evidence of rats increases as the product is more expensive to use than anticoagulants.
"It is not a product that we would want to see used everywhere, all the time, because of the higher cost. However, having it available to control rats when numbers increase is priceless, especially when we are competing with the palatability of grain as a food source. We used a significant amount of anticoagulant bait before switching and it was largely wasted, because it wasn't palatable enough to gain control of a large infestation," he says.
The estate also has a modern grain store capable of holding 15,000 tonnes with integrated driers and a weigh bridge. Despite best practice measures to deter rodents at the store, both rats and mice had to be controlled using bait.
"Mice had accessed the office in the main grain store by climbing along cabling. It was hard to believe we could be hit by both rats and mice. Thankfully the mouse infestation was easier to control using Black Pearl. We chose this because it is palatable and uses alphachloralose which leaves far fewer toxic residues in dead mice so as not to harm any predators," says Mark.
Outside the mouse infested office is a weigh bridge, that like most of its type has a hollow area below the main platform. Mark and Chris decided to use cholecalciferol again to quickly control any rats near the main grain store.
"The level of infestation was not as high as the old grain store, but rats had got in and were breeding below the weigh bridge. We couldn't believe it, and it posed a significant threat to thousands of tonnes of grain. However, Chris was able to gain control in about a week using Harmonix," he says.
Both alphachloralose and cholecalciferol were chosen because of the lower risk to non-target species. The estate is home to birds of prey and holds regular shoots. All rodenticides are sited in bait boxes that have been established for years to reduce the neophobic response rats have to new objects. Chris has a regular route around the farm buildings to check bait stations and monitor bait take.
"We are strong on stewardship and the shoots are very popular, especially since we brought back the populations of English Grey Partridge. Chris has worked hard to manage the environmental aspects of rodent control including weeds, hedges, and access to buildings, but we do need to use rodenticides as well, and it is important that this doesn't have a detrimental effect to non-target species. Having a new product that can be depended on to control rodents has offered a renewed peace of mind," concludes Mark.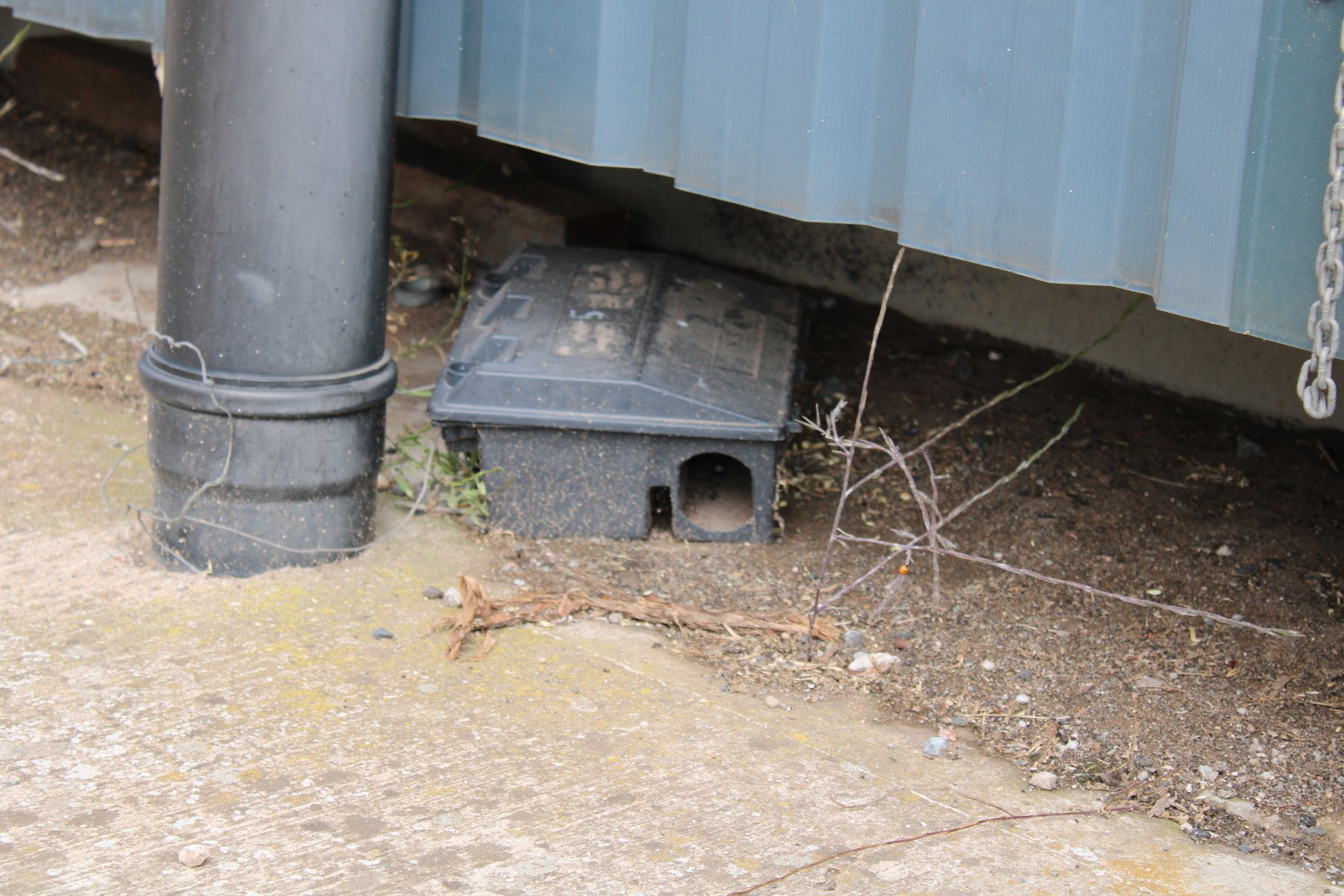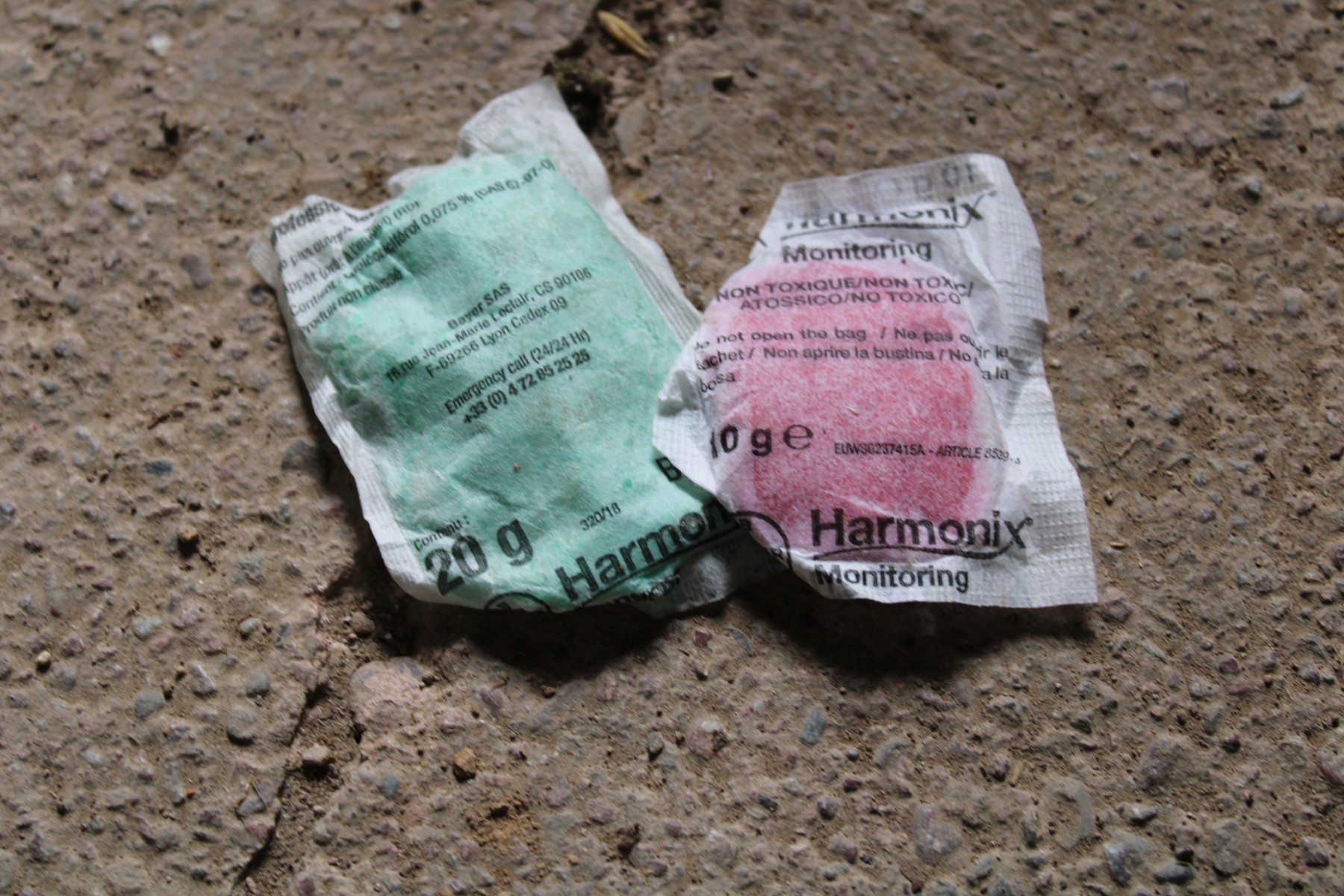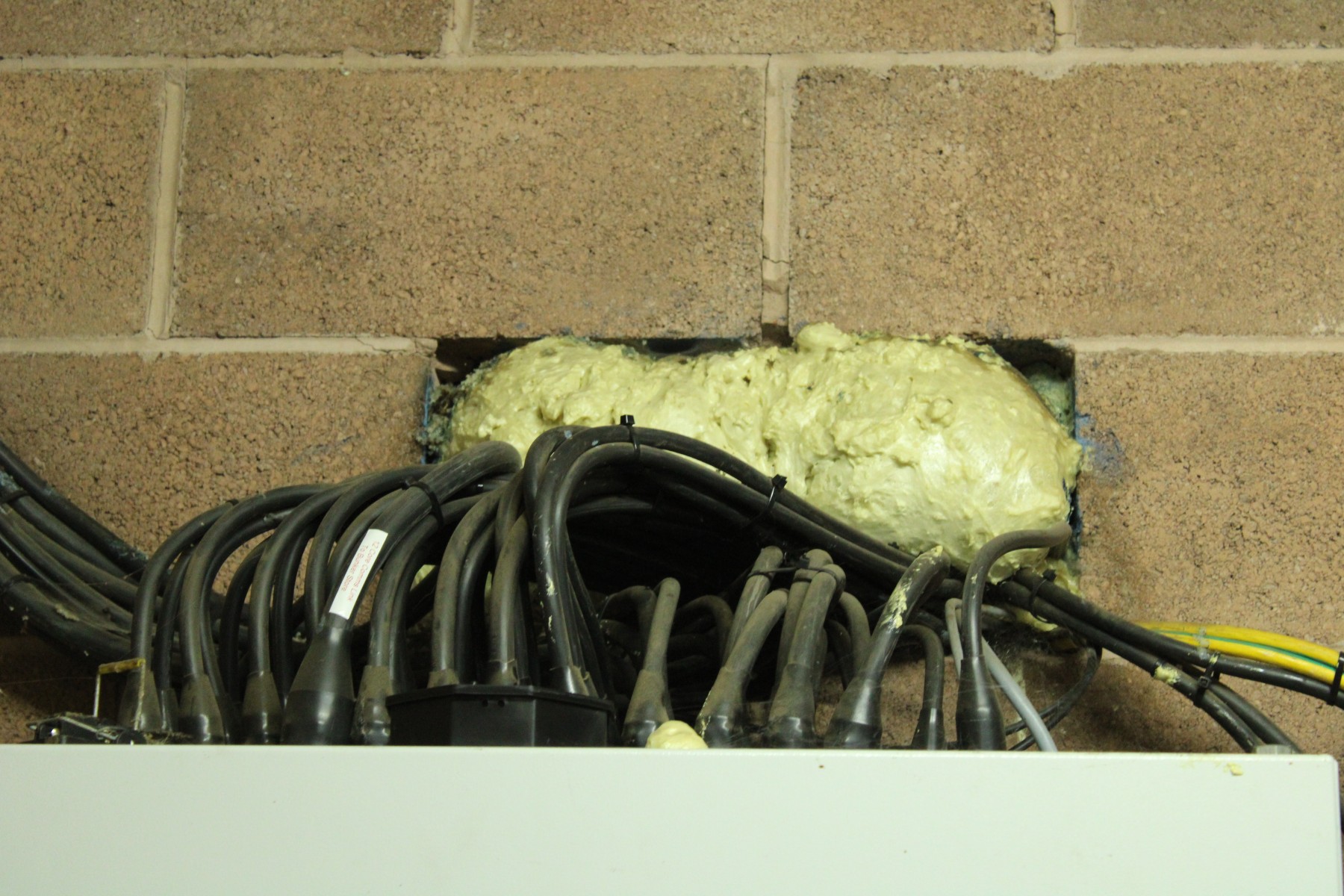 Caption: Evidence of responsible rodent control identification, monitoring and proofing.
Supporting British Farmers LODI UK Ltd are proud to support British Agriculture with leading pest control products. Discover our extensive range of products for insect & rodent control, stored grain protection, ground-care and amenities. Products include K-Obiol, Phobi Smokes and Lodi's Gems rodent baits.