Professional Pest Control
Addict Gel
---
Product: Addict Gel
Code: I8080
Description: RTU Dinotefuran gel bait for cockroaches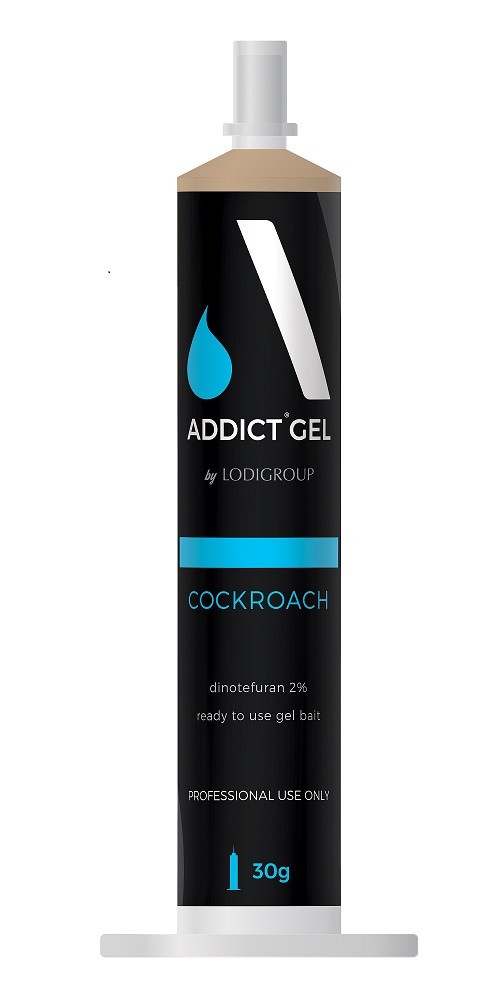 • 100% Cockroach mortality in less than 1 hour
• Brand new active substance to Europe with no known resistance
• Dinotefuran – leading cockroach active in the US
• New UK formulation

A bold new product with a new active ingredient coupled with alluring formulation for fast acceptance by both gel-averse and
non-gel averse cockroaches.
Formulated with Dinotefuran – a leading active in US cockroach control that acts on both contact and ingestion! Highly effective on all cockroach species quickly establishing control of the adults, nymphs and nests.

Independent test data highlights the speed of control with over 50% killed within 14 minutes and 100% in less than an hour. This is up to 23 times faster than other comparable products.
Authorisation code UK-2016-0956
For use in Industrial / commerical premises, kitchens, households, hospitals, nursing homes etc