Monday 28th March
Why do you need to use a chemical patio cleaner?
Spring and summer are on the way!


Avoid any upcoming judgement from guests invited to your BBQ by getting your garden summer ready.
All types of paving used on driveways and patios are vulnerable to the growth of moss, lichen, mould and algae.
Shaded areas, cracked slabs, or areas within range of sprinklers are particularly at risk of growth.
Not only is it an eyesore, but moss can also be a slip hazard for people and pets alike.
So, how do you get rid of the green plague on driveways, pathways, patios and more?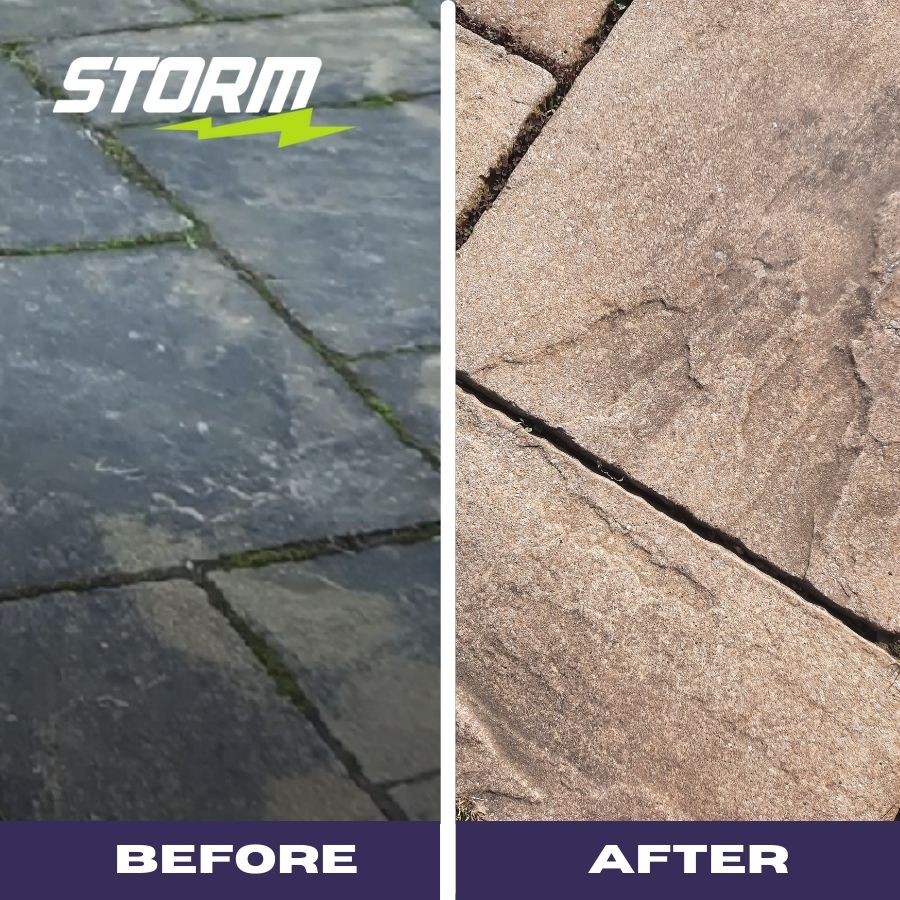 Why do you need a chemical cleaner?
Power washing, using boiling water, or pulling up moss is only a short-term solution. It will grow back and requires a long-term solution.
Moss in particular is difficult to get rid of. It produces the food it needs to sustain itself is produced by itself, meaning it will not die on its own.
Jet washers can cause significant damage, particularly to decking areas which can chip and fray after use.
Chemical washers such as Storm combines the powder of a jet wash, with the long-term results you need - all in one bottle! Patio Force is a high-coverage, long-term solution to your mould, moss, lichen and algae problems that can plague driveways, patios, conservatories, greenhouses and fences.
It cleans up to 220sqm and does not require scrubbing or jet washing.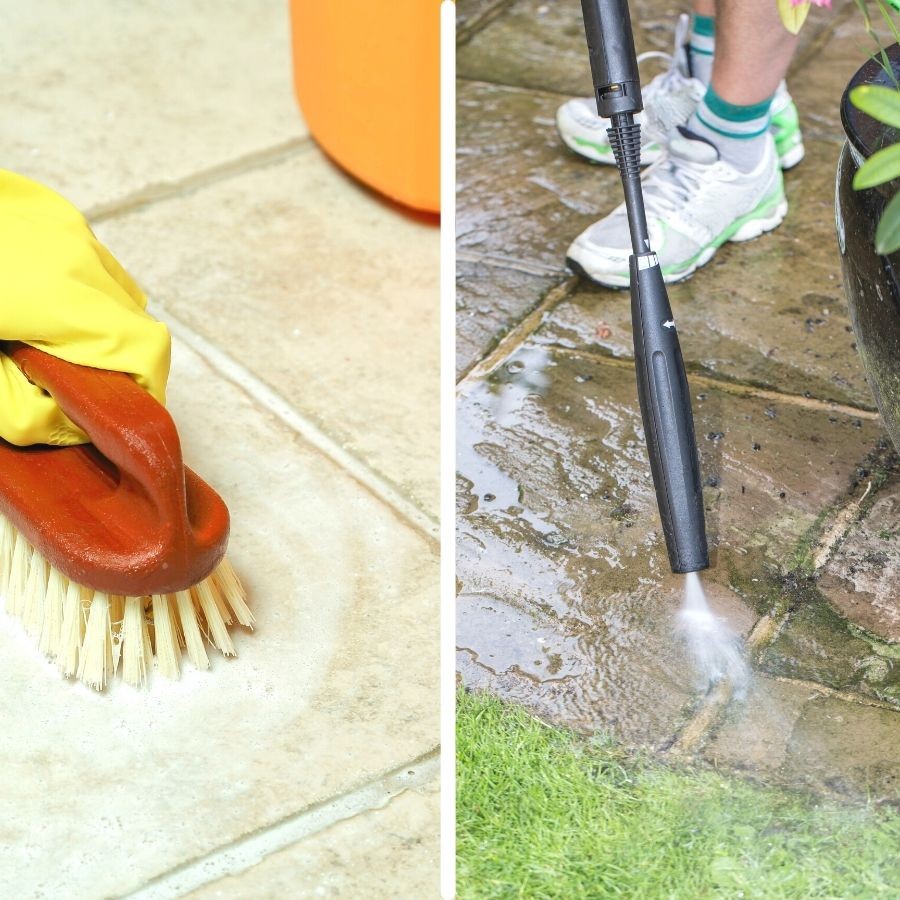 Why you should choose Patio Force
Easy to use


Results within a few days


Lasts up to 9 months


No scrubbing required


No jet washer required


Patio Force kills green mould in 2-4 days, and gently cleans the exposed surfaces in the weeks to come


Treatment and prevention in one bottle
How do I use Patio Force?
Clear the affected area of litter, leaves and other debris
For particularly bad areas, wash with a detergent first
Dilute Patio Force Concentrate appropriately
Apply to mixture to a dry surface
Leave product for at least 12 hours without rainfall