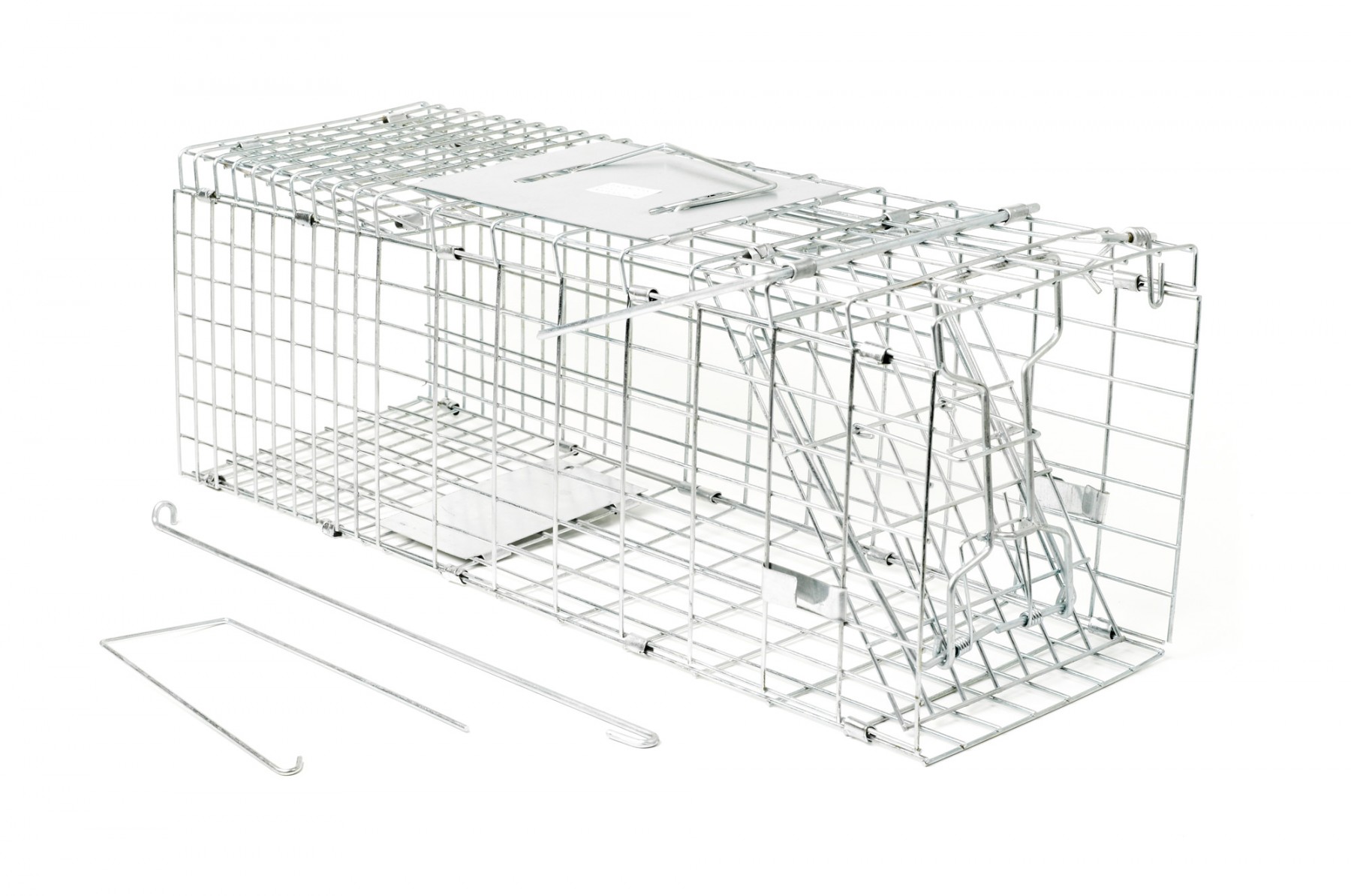 Consumer Pest Control
Racan Squirrel & Rabbit Trap Humane
---
Product: Racan Squirrel & Rabbit Trap Humane
Code: RACO1098
Description: RACO1098
ENQUIRE: Racan Squirrel & Rabbit Trap Humane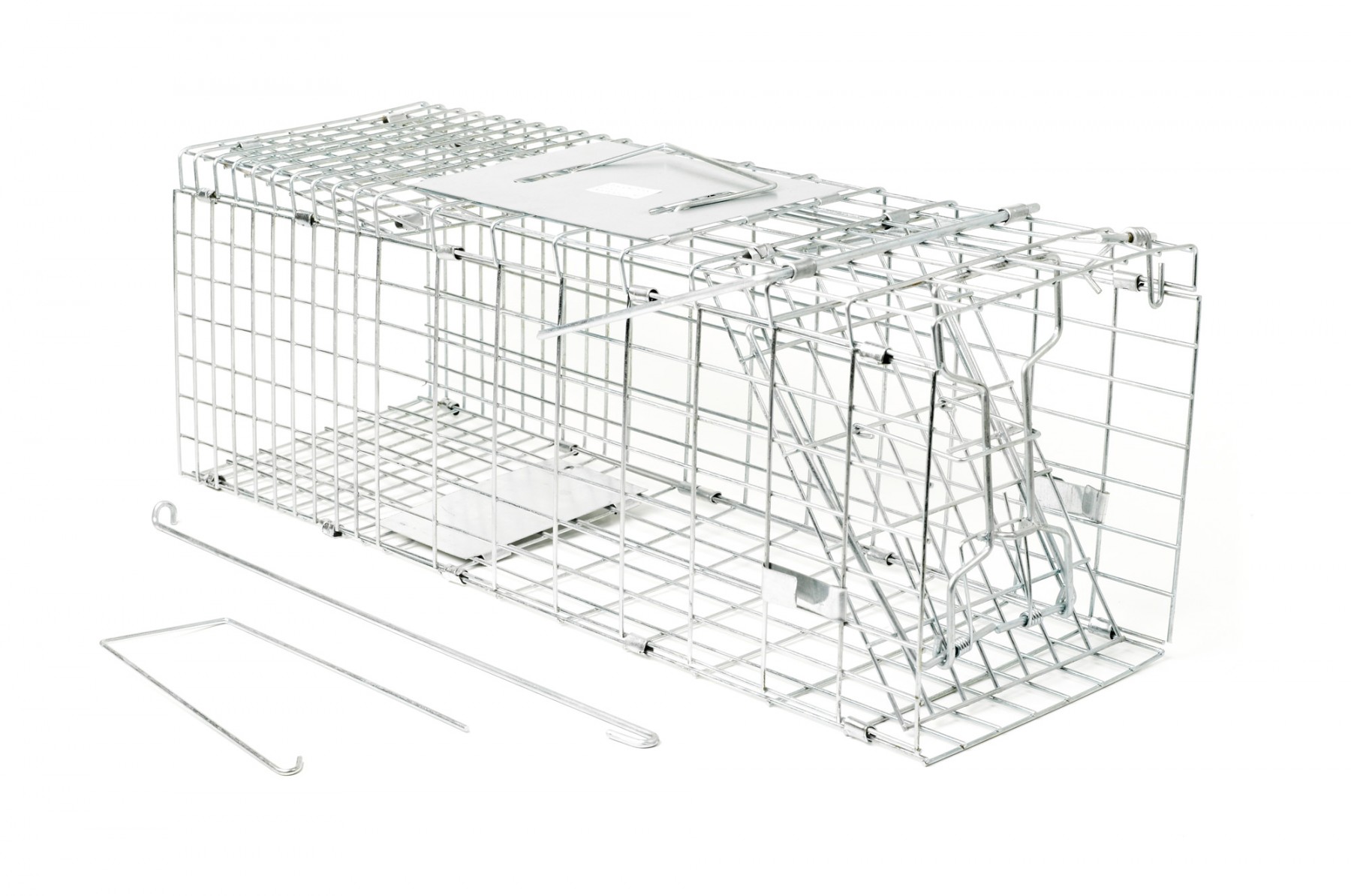 A traditional style cage trap that comes flat packed to avoid taking up lots of space. Very easy to assemble and de-construct when not in use. For the humane trapping of rabbits, squirrels and similar sized pests. The entrance is quickly sprung closed when the intruder takes the bait. Safely trapping it inside.
Easy to assemble flat pack design.
Re-usable
No poison required
Setting Trap
Carefully unfold cage. The cage should naturally spring into shape.
Pull the back door down in to the closed position.
Secure back door with locking bar by inserting through the 2 back hoops, hooking bar onto cage to firmly secure cage door.
Pull down the support swing arms and insert into clips.
To open front cage door, Push down on spring bar lever and lift cage door at the same time. Attach to hook on top of cage.
Take treadle foot plate rod. Place the small u shaped hook through the bottom of treadle foot plate. Hook the other end onto spring catch. The treadle foot plate should now be slightly raised and the trap is now set.
How to use
Bait the cage with a suitable bait (Squirrel e.g. nuts or peanut butter/Rabbit e.g. lettuce or carrots) and place at front of cage as well as at back and behind treadle foot plate.
Once the pest steps on to the treadle plate where the bait is placed the door will automatically shut trapping the rat inside.
Place cage near to known pest activity.
Tips
Camouflage cage with anything that's growing nearby, like branches, leaves or long grass to mimic environment.