Professional Pest Control
Phobi OPP Disinfectant Smoke
---
Product: Phobi OPP Disinfectant Smoke
Code: G4010
Description: 250g Disinfectant Smoke, OrthoPhenylPhenol
ENQUIRE: Phobi OPP Disinfectant Smoke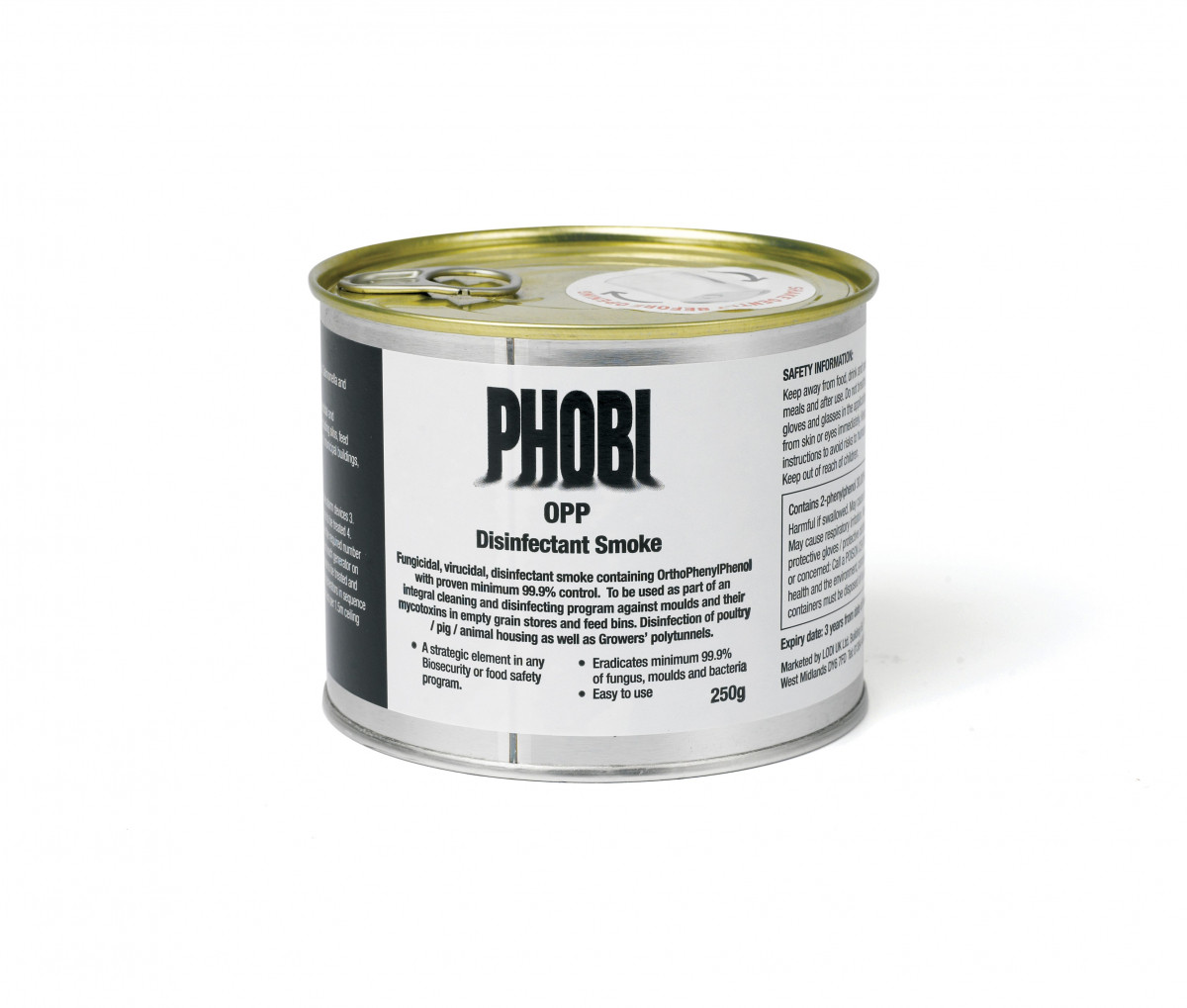 The new and unique Phobi OPP is a fungicidal, bacterial and virucidal disinfectant smoke containing OrthoPhenylPhenol with proven minimum 99.9% control.
Moulds growing in grain stores and on the grain are one of the great concerns for farmers and grain store facilities. Moulds can produce some of the most poisonous food-borne mycotoxins whose effects are acute with symptoms of severe illness appearing quickly after consumption of food products contaminated with mycotoxins.
Other mycotoxins occurring in food have been linked to long-term effects on health. Ideal as a disinfectant for growers using polytunnels and greenhouses to eliminate dangerous bacteria and moulds.
Phobi OPP has the advantage as a smoke to reach into all the cracks and crevices of the space and control at least 99.9% of all moulds and forms an integral part of any disinfection program.
For use in domestic, medical, agricultural, commercial and industrial premises. Including silos, feed mills, kennels, polytunnels, poultry sheds, hatcheries, animal breeding facilities, trailers and trucks etc.
Eradicates minimum 99.9% of fungus and moulds
Easy to use
Integral part of a Pre-Harvest disinfection and pest control program for grain stores
250g smoke treats up to 450 cubic metres