Professional Pest Control
Patio Force RTU
---
Product: Patio Force RTU
Code: STORMPFRTU5L
Description: 5L RTU Patio Cleaner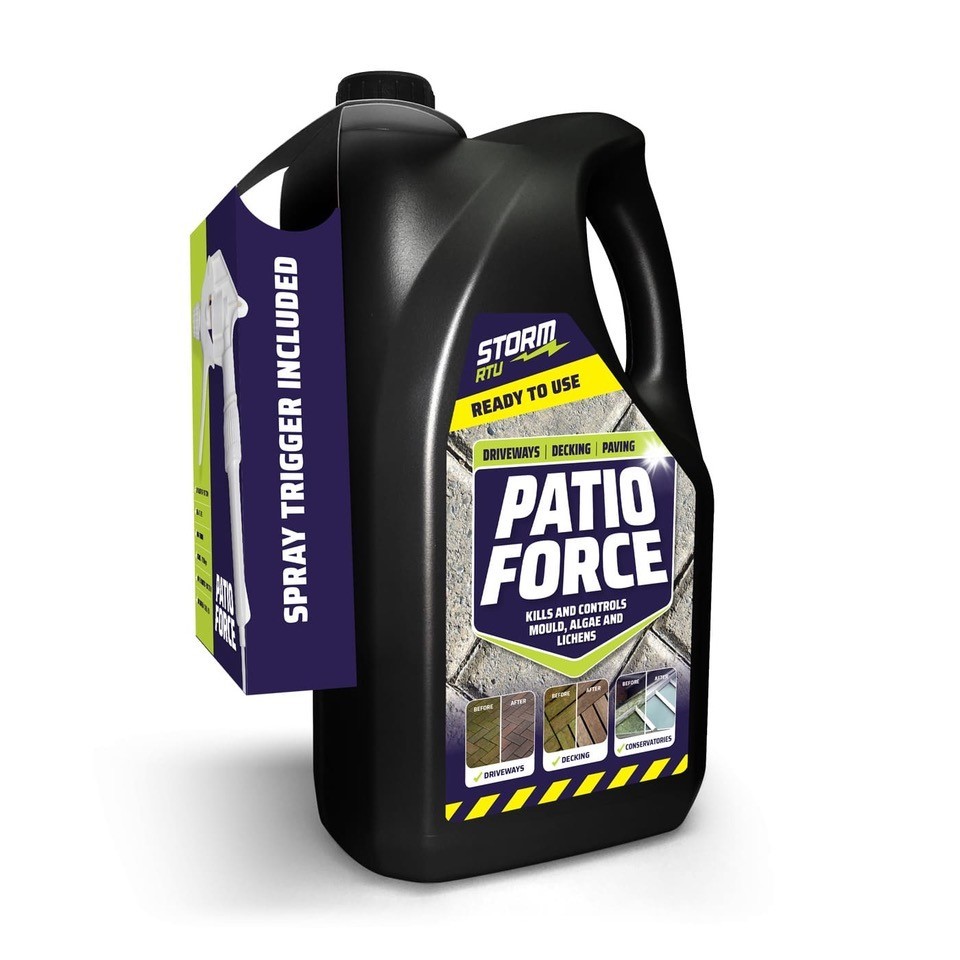 CHOOSE PATIO FORCE FOR YOUR GARDEN & HOME
PATIO FORCE is the easy way to kill mould, algae and lichen on all types of hard surfaces. For use on outdoor paved areas, patios, paths, driveways and walls, greenhouse or conservatory glass, perspex and garden furniture.
Double the strength of competitor products!
Supplied with a high-quality trigger spray.
30% more coverage
Trigger head included
Up to 9 months protection
No scrubbing required
Storm Patio Force is an ideal product for cleaning up your garden over the spring and summer months to remove mould, lichens, and algae from patios, driveways, fences, conservatories, greenhouses, pathways, garden furniture, and more.
How to use:
1. DO NOT APPLY if rain is expected within 12 hours
2. DO NOT APPLY if the temperature is below 5°C.
3. Remove leaves, litter and other debris
4. Remove large mould or algae growth with a stiff brush
5. Apply to a dry surface for best results
6. Store container in an upright position when not in use