Racan Rodent Control
Racan Rapid Paste 80g
Paste 8 X 10g Sachets
---
Product: Racan Rapid Paste 80g
Code: R8901
Description: Paste 8 X 10g Sachets
ENQUIRE: Racan Rapid Paste 80g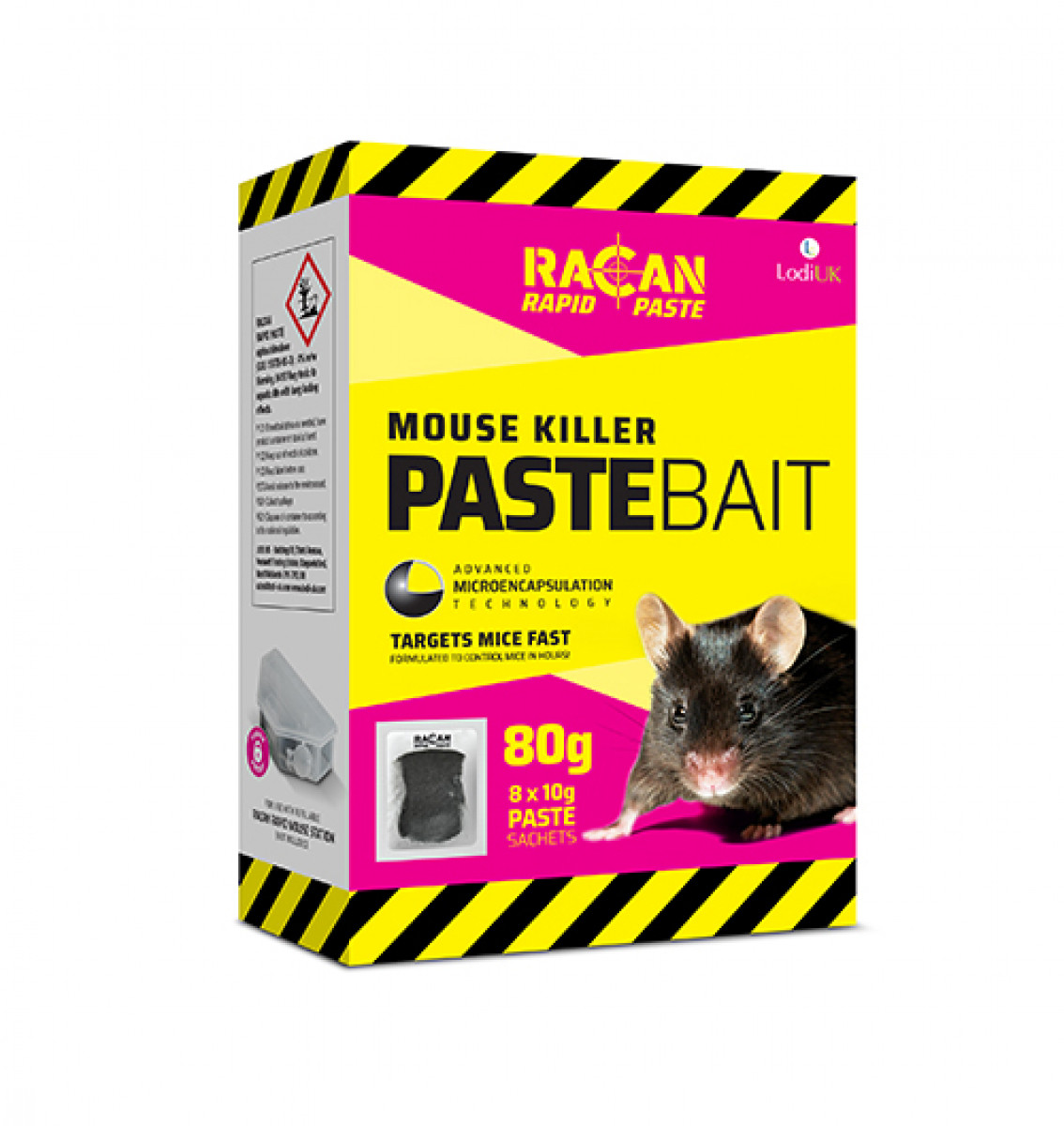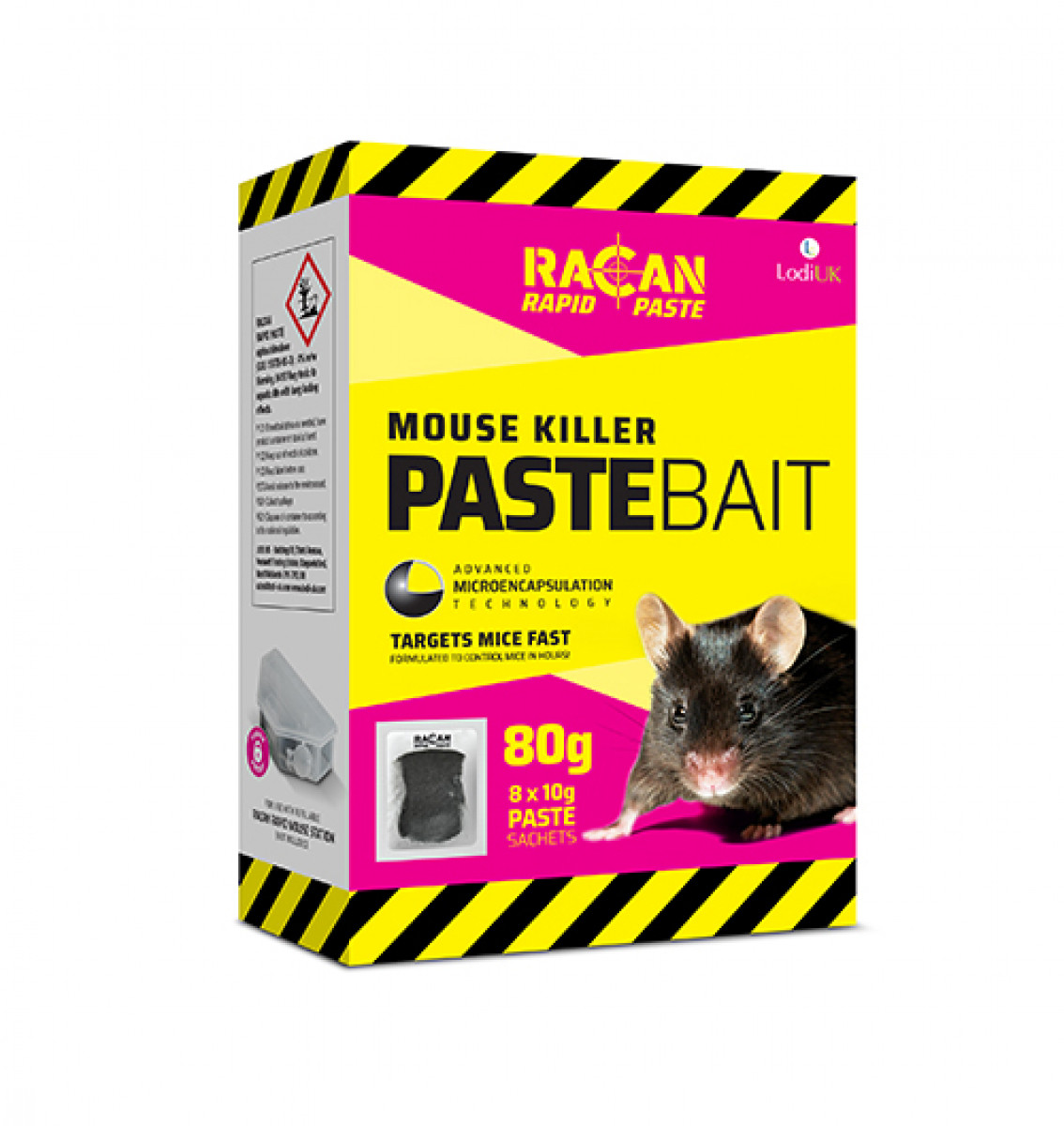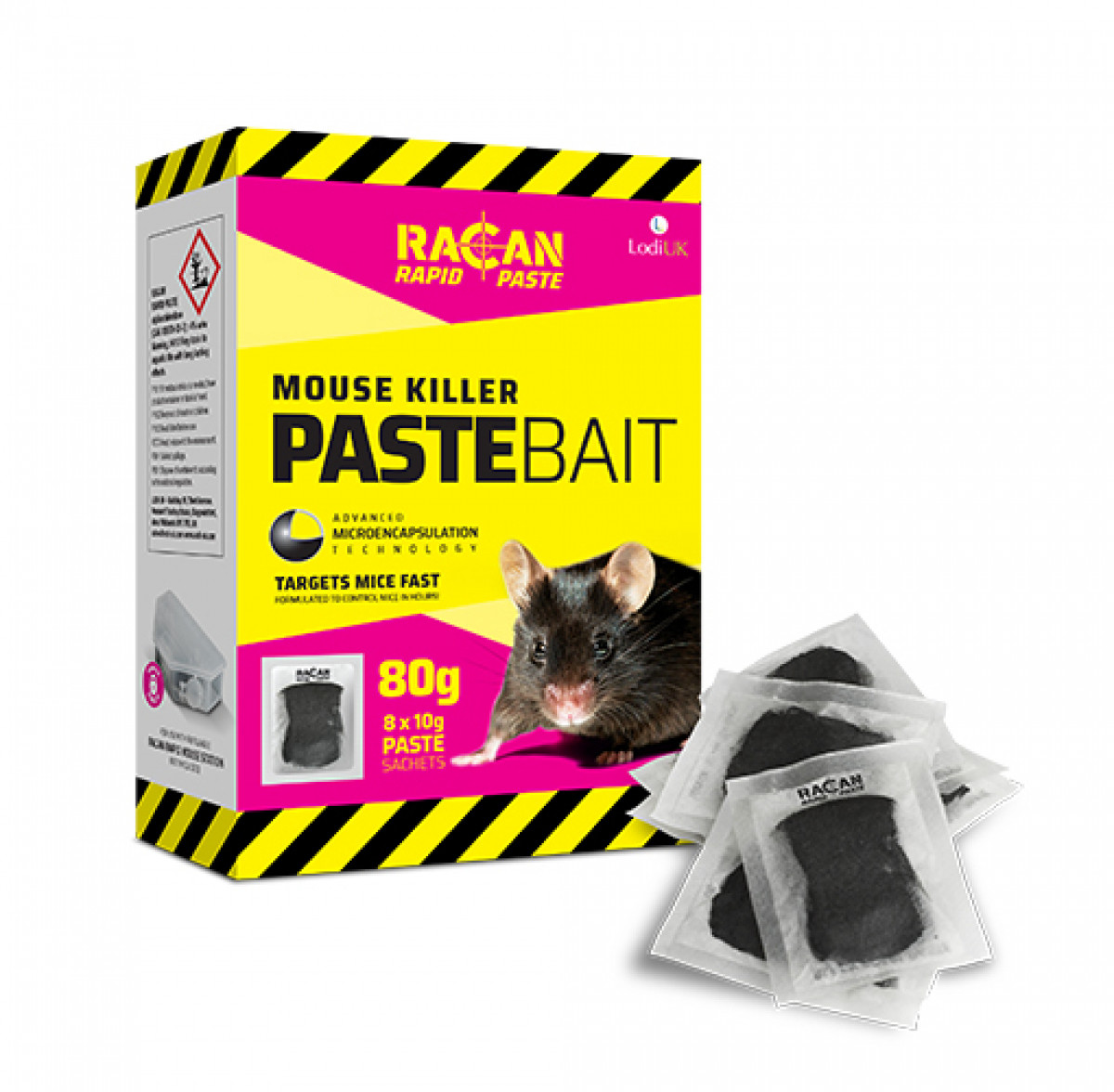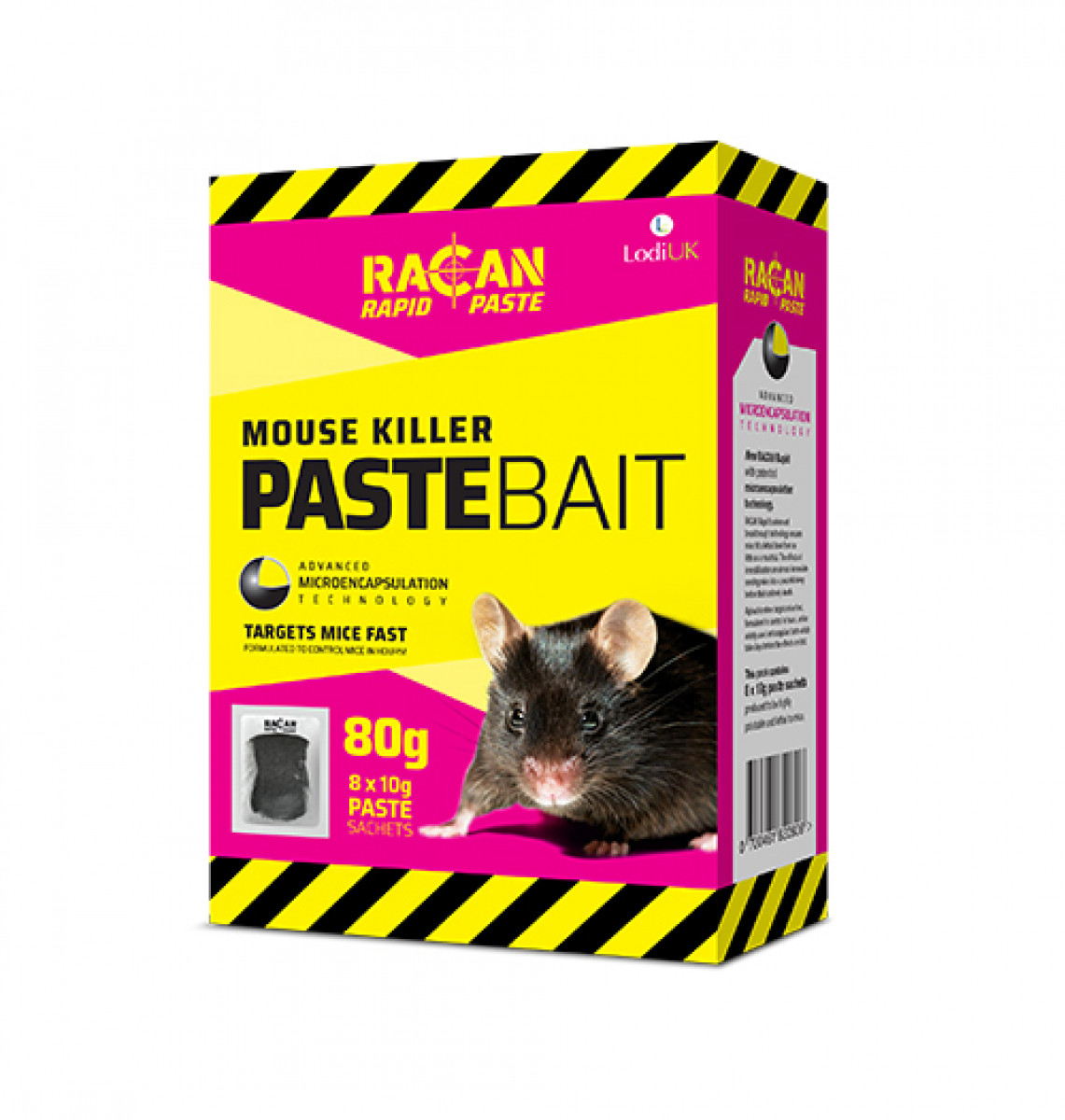 New RACAN Rapid with patented microencapsulation technology.

A very new concept to the UK. This pack allows the user to refill their mouse station as and when they need to. A key attached to the side of the mouse station (not supplied) allows the user to open and place the refill sachet of paste into the corner and secure by firmly closing the lid.
• Pack contains 8 x 10g paste sachets.
• Highly palatable and lethal to mice.
• Puts mice to sleep - KILLS IN Under 24 Hrs
Product Code: R8901
Contains: Pack of 8 x 10g Paste Sachets
Active: 4% Alphachloralose
Outer: 12 x Packs
Simply place the bait station where there are signs of mouse activity and the mice will be lured to the station by the hazelnut attractants within the bait. Each sachet can control up to 50 mice and control can occur within minutes of bait take.