Agricultural Products
Sheila RTU Granular Fly Bait 500g
---
Product: Shelia RB1 500g
Code: SH-RB500
Description: RTU Granular Fly Bait, 1% Azamethiphos
ENQUIRE: Sheila RTU Granular Fly Bait 500g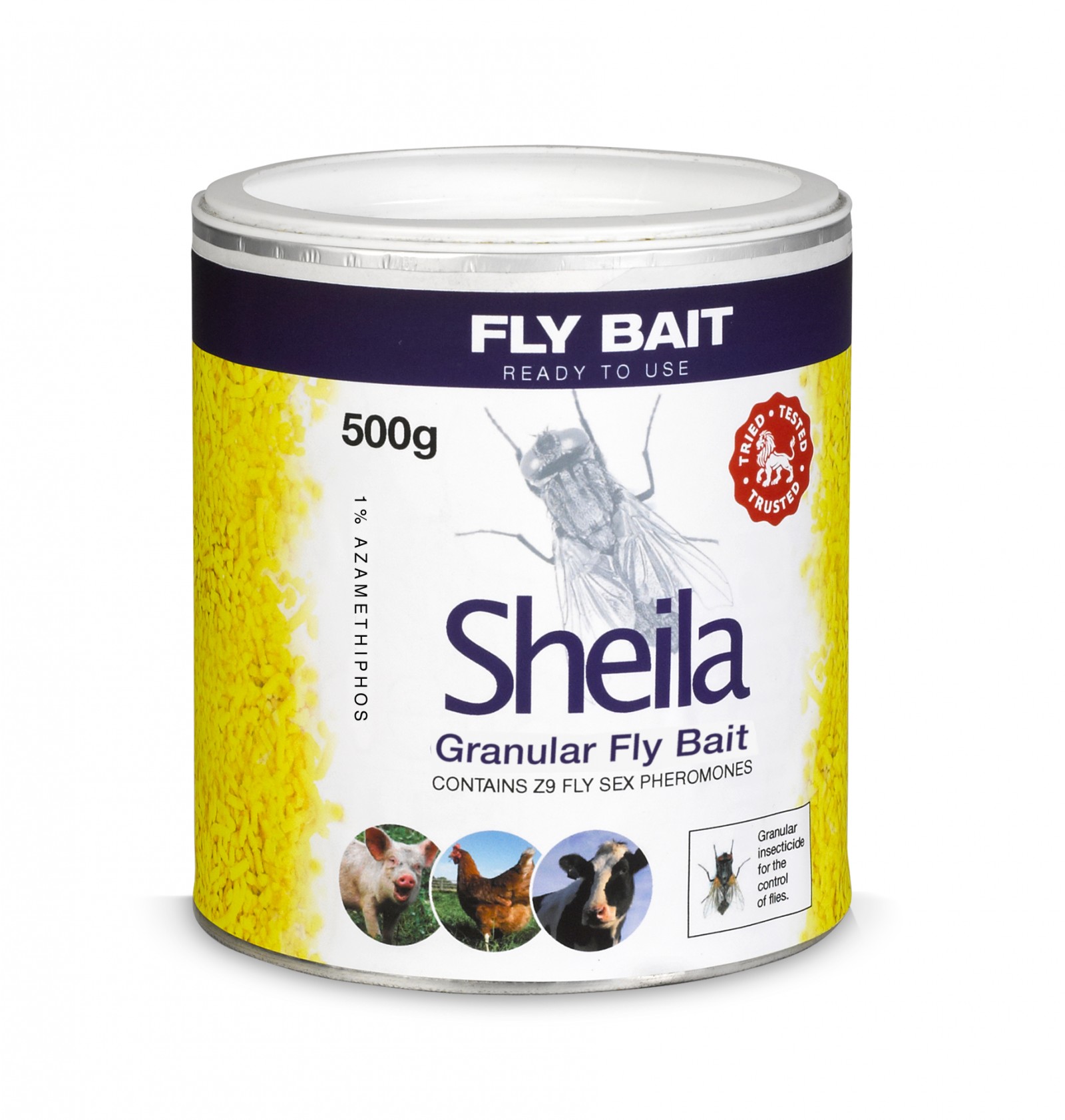 Sheila Fly Bait is a ready to use granular insecticide for the control of flies in livestock housings etc. The product is effective where flies congregate such as animal pens. It contains unique sex pheromones and attractants that lure flies to the bait killing them quickly.
Azamethiphos is the fastest chemical on the market
Flies will die almost instantly
Flies love the colour of Sheila which also works as an attractant
Flies lured to their death with pheromones and attractants
Instant results – dead flies next to bait
The only bait that can kill by ingestion or contact
Lasts Longer than any other bait on the market
HSE: 9352
Distribute granules generously, directly around the problem areas. Lightly spray the granules to increase the efficacy of the bait. Like Twenty One it is beneficial to use Cola.